Web Controls – How to block countries from accessing my site
Overview
At times, blacklisting specific IP's is not sufficient to block unwanted traffic to your site. You may want to block all traffic from a specific country if you don't do business with any potential customers from that country. In this case, you can enable a Web Control to block all traffic from that country (or countries). Follow the steps below to enable this functionality.
Step 1
Login to the Webscale portal and select the appropriate domain by clicking its zoom button.
Step 2
Click on Actions –> Edit.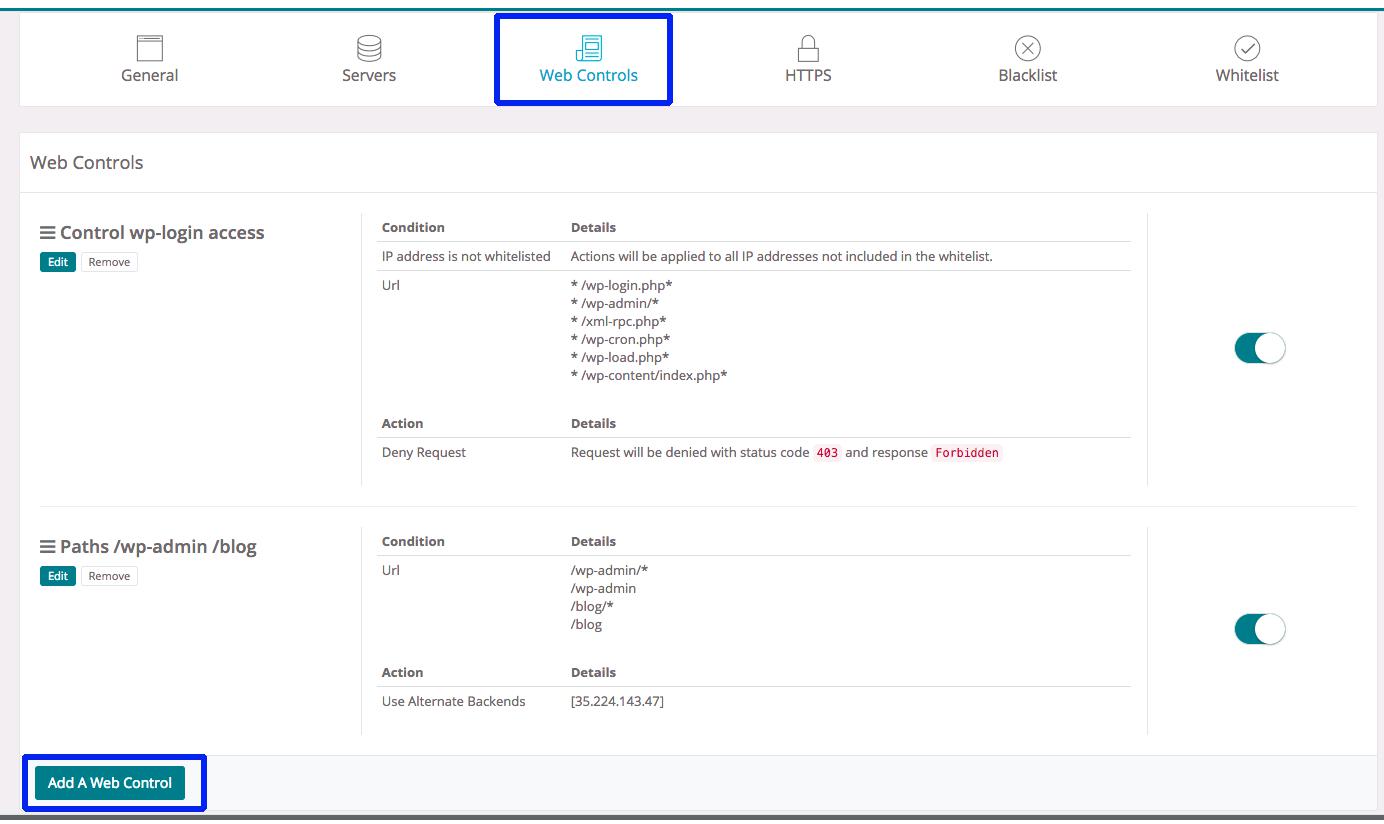 Step 3
Select Web Controls tab, then click on the "Add A Web Control" button.
Step 4
From the "Add a Web Control" window:
1. Enter a name to describe your control. You may also add a description to further clarify the control purpose.
2. Select a Condition for the control. In this case, select "Country Is" from the selection list
3. Add the country (or countries) you wish to block from the list of Available Countries
4. Click on Save Selected Countries
5. Select an Action to take. In this case, select "Deny Request" from the selection list
6. Click on Save Action
7. Click on the Save Web Control button

Step 5
Your new Web Control is now created, but is disabled by default. To enable the Web Control to block countries, click on the toggle switch to the right of the Web Control details.
Your Web Control is now enabled and all traffic from the selected countries will receive a Forbidden error message.