A COMPLETE GUIDE TO
ECOMMERCE HOSTING
WHAT IS ECOMMERCE WEB HOSTING?
Ecommerce web hosting is the process by which a hosting provider serves an ecommerce website to its end customers. However, the demands placed on an ecommerce hosting service are vastly different from traditional web hosting. Managing frequent spikes in traffic around sales events, mitigating persistent data breach attempts to access customer credit card data, as well as a need for deep analytics around user behavior are all must-haves for merchants, and they require a highly robust hosting environment, with a stack of features not typically found with low end providers.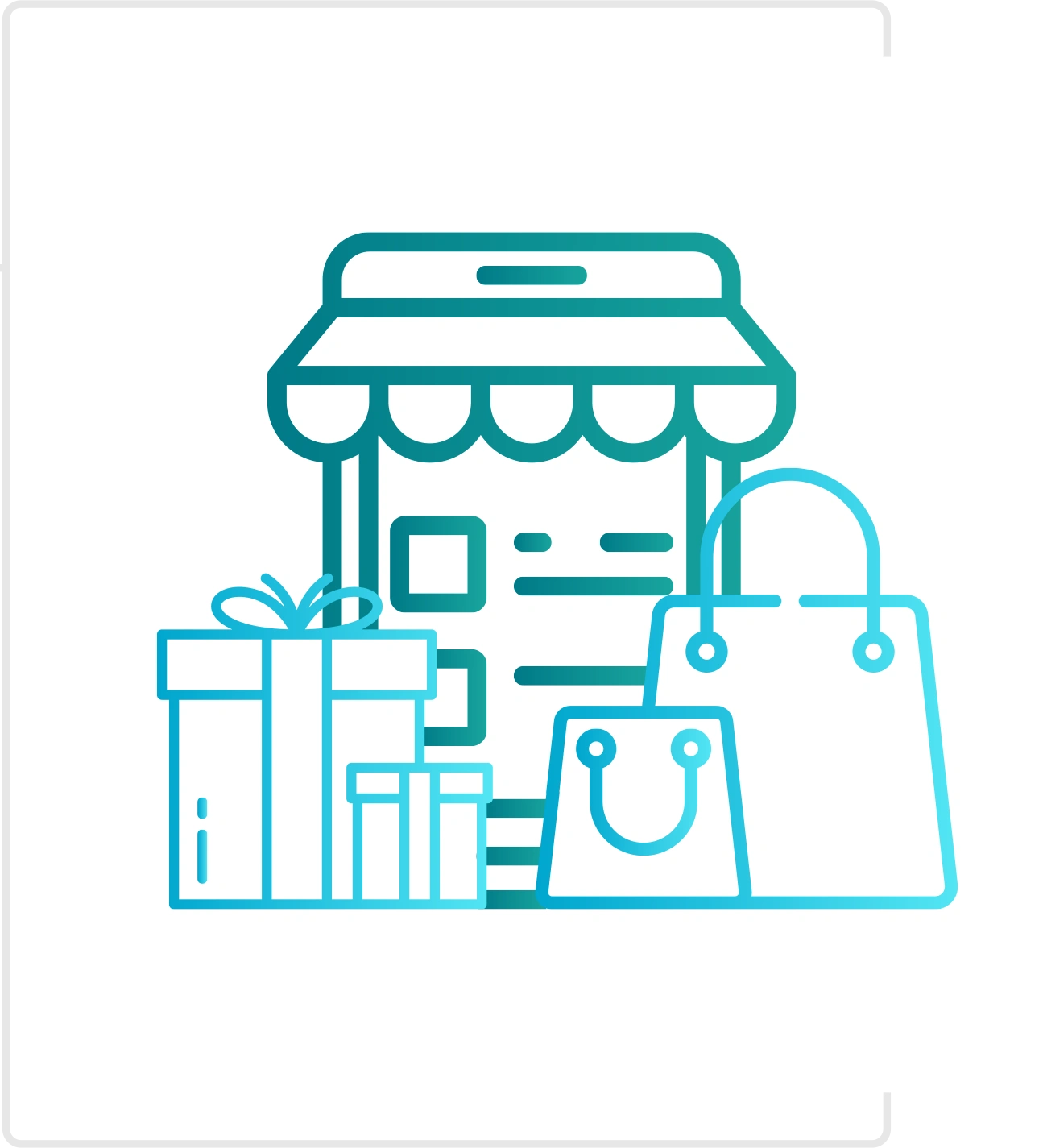 These features include, but are not limited to, the following:
Availability at all times, regardless of the volume of traffic being served

Seamless checkout processes

Blazing site performance

End to end security for customer data
Ecommerce is huge and growing unabated. The recent COVID crisis has only accelerated this growth with the industry seeing more than 10 years of growth in just a few months. With many traditional brick-and-mortar retailers rushing to develop an online experience, the importance of selecting the right hosting provider is sometimes overlooked. The truth is, the hosting provider you choose will play a large role in how your site performs once deployed on the internet, specifically in terms of its availability, speed, and security.
It's tempting to opt for the most affordable plan that may offer a few of the basic features you need, but it's important to invest the time to do some due diligence before narrowing down your options. Consider one that you can work with for the long term, and who can scale with you as you grow.
Ecommerce platforms – such as Magento, Shopify, WooCommerce etc. – fall into two hosting camps — fully hosted and self-hosted.
FULLY HOSTED
A hosted ecommerce solution is essentially a bundle of both the ecommerce application and the hosting platform. Hosting may be provided by a public cloud provider, like Google in the case of Shopify, or in the vendor's own cloud, like Salesforce Commerce Cloud (SFCC) as an example. Other platforms popular in this segment are BigCommerce and SquareSpace.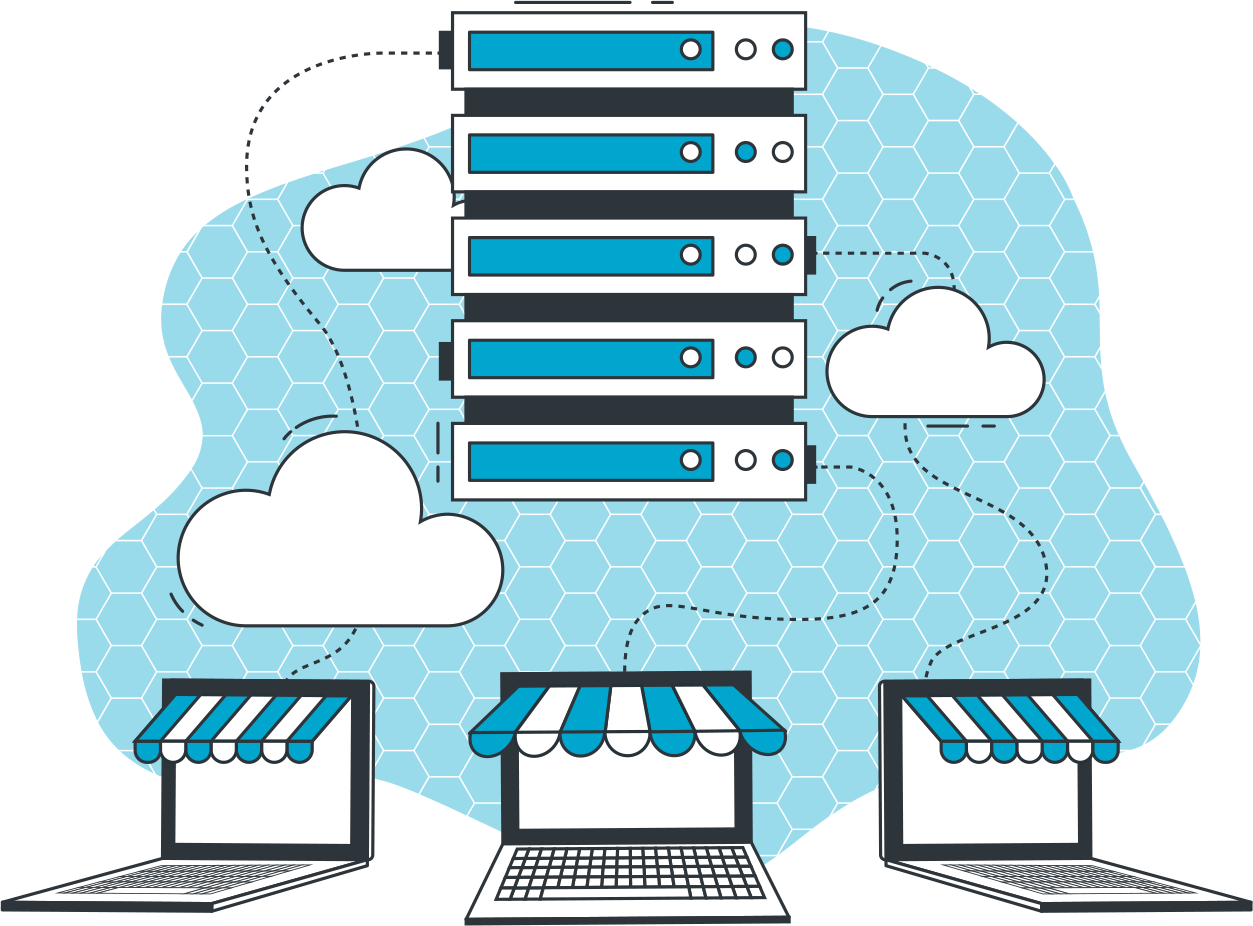 SELF-HOSTED
This is when you choose your own hosting provider, and subsequently your own hosting environment, whether it's a static datacenter or the public cloud. With a self-hosted platform, you have the freedom and flexibility to choose both your ecommerce application and the infrastructure that it is hosted on — which means that you're in full control of your customer experience. Magento, WooCommerce, Prestashop, and SAP Hybris are leading names in this space.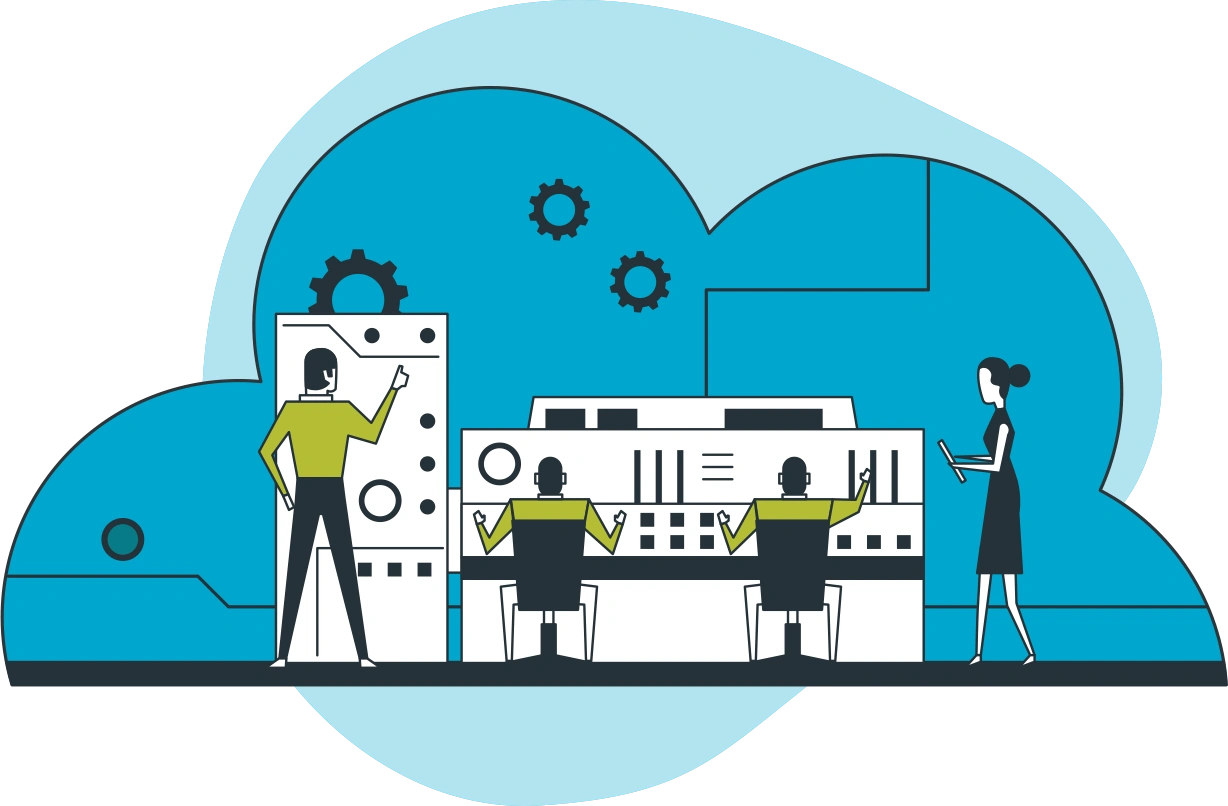 While there are some exceptions, the majority of merchants buying hosted solutions are in the entry-level to mid-market, and are typically businesses that are just starting out and need a fast, easy to manage platform so they can get to market as quickly as possible. As these merchants grow however, their desire to deliver a more custom user experience, and manage larger, spikier, promo-driven traffic exceeds the limitations of these lower end solutions. It is at this point that these merchants move to self-hosted platforms. Your best strategy, therefore, would be to do your homework before you choose your hosting model — and your ecommerce platform — and make sure you are looking out far enough in terms of your business needs in the mid to long term.
CHOOSING THE RIGHT HOST FOR YOUR ECOMMERCE WEBSITE?
Selecting the right hosting solution is somewhat like buying new shoes. If you settle for a pair that are not quite the right fit, you're not only going to be uncomfortable, but you'll be lucky to not end up hobbling around, hoping no one saw you when you were ready to crawl. In short, you can end up in a world of pain and losing out on business.
Here's a lowdown of what those ill-fitting shoes will feel like, from a merchant's perspective:
Sluggish performance
With the wrong hosting partner, and one that isn't helping you optimize your site content, you're dealing with a slow, crawling site. Slow is the new down, and customers will abandon an ecommerce store within seconds if they find the performance too slow. Not only are you racking up potential losses running into the millions per year, but your Google rankings will also take a hit.
Unpredictable availability
Now you see it, now you don't. An online merchant's worst nightmare is watching their website crumble and fall right when they need it the most — whether it's during the Holiday Season or during any major sales event. If you're just getting started, this downtime will not only cost you sales, but could also cause irreparable damage to your fledgling brand.
Inadequate security
In today's age, you can't be more careful around security. Ecommerce applications are a popular target for hackers, so unless you're up-to-date on all the latest security measures and best practices, chances are that you won't find much popularity in Google, and by extension, among your customers. Plain old web application firewalls (WAFs) just don't cut it anymore. What you need is 360-degree security that extends from the edge of your application to the backend, which houses your most critical data.
Nonexistent support
With bundled, hosted solutions your support is going to be basic at best. While this may work for you with a simple site and only a handful of products, as you grow, your needs will change, as will the nature and the depth of the support you need. Support is one of the many reasons rapidly growing storefronts move away from bundled solutions and instead go with specialized offerings from vendors focused on mid-market to enterprise-class ecommerce.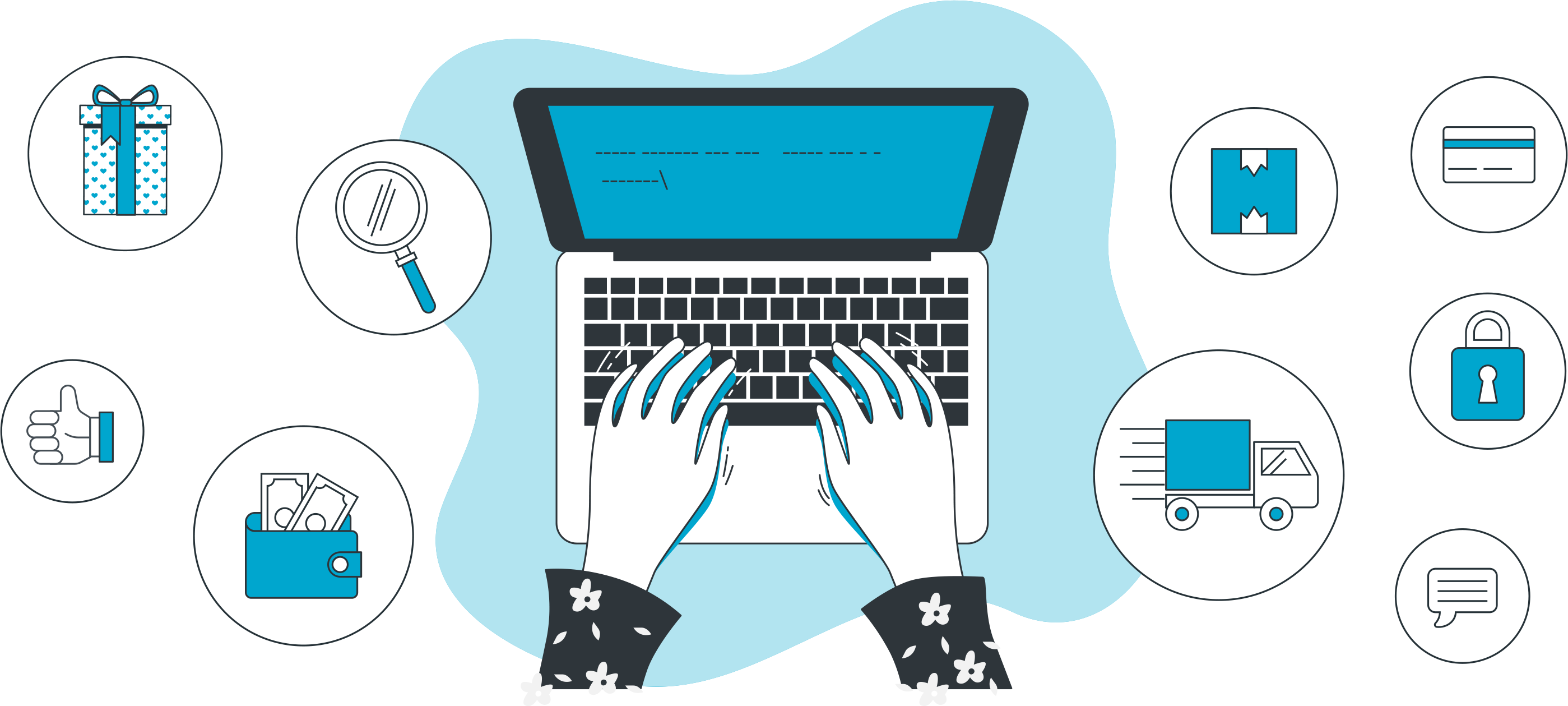 OPTIONS FOR SELF-HOSTED SOLUTIONS
SHARED HOSTING
---
The cheapest and most popular type of web hosting, this involves splitting a single server among multiple tenants (users). This is best for new, small ecommerce websites that are just starting out and have limited budgets.
DEDICATED HOSTING
---
This is where you have an entire server dedicated to your website. This obviously allows you more control over server performance, but tends to be a more expensive approach. This option works best for higher traffic ecommerce websites.
VIRTUAL PRIVATE SERVER (VPS) HOSTING

---
A VPS is like a shared hosting environment, but with dedicated virtual spaces within its servers — each of which comes with a dedicated set of resources (divided equally among other users). VPS is a great option for ecommerce websites that are just beginning to grow at a strong enough pace to justify the need for dedicated resources.
MANAGED CLOUD HOSTING
---
Cloud hosting is the best and only practical solution for websites that have either outgrown or expect to outgrow the capabilities of their existing hosting environment, and need on-demand access to resources to cater to dynamic peaks in customer traffic. However, cloud hosting requires considerable expertise — which is hard to come by. Thus, for simplified setup and maintenance, it's best to opt for a managed hosting model, which leaves you free to focus on more core business functions.

MUST-HAVES OF AN ECOMMERCE HOSTING SOLUTION
Once you've decided on your model, it's time to scrutinize the nuts and bolts of your solution, and there are a number of factors to look into when choosing the right hosting partner for your site.
SECURITY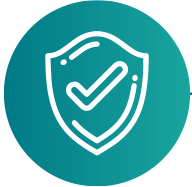 ---
This is a big one, as it has the potential to decide whether or not you stay in business. So, what exactly should you be looking for?
Web application firewall (WAF)
Basic, traditional WAF providers have been eclipsed by next-generation SaaS solutions that offer a range of cybersecurity measures that proactively prevent everything from seemingly minor threats to large scale attacks. Your hosting provider must provide you with protection from malware, DDoS attacks, and other malicious bots seeking out vulnerabilities in your application that they can exploit. Your security, and the team managing it, should be sophisticated enough to stay on top of the latest threats, and have a clear plan on how to mitigate risk.
Bot management
Up to half of your online storefront's traffic could be bots, but not all are bad. For example, search engine crawlers (bots from Google, Bing, etc.) index your site based on keywords and intent, and help make your site easier to find. Block these bots, and you might see a significant drop in your search engine rankings over time. Bot management begins with correctly identifying and classifying bots into various types — good, bad, and malicious — and managing them appropriately, ie: blocking/allowing them according to their behavior. This is an ongoing and iterative process that demands a comprehensive strategy.
Intrusion detection
This is another must-have in your security stack. Sophisticated cyber attacks are multi-dimensional. A common type involves exploiting applications at the code level. Malicious agents are inserted into the application backend, and later accessed to extract sensitive information such as credit card data (and worse, identities). To prevent such attacks, you need true end-to-end security that goes beyond web traffic at the edge and extends deeper into your application.
PCI compliance
Unless you regularly maintain your web applications to ensure adherence to the latest PCI security standards, you're susceptible to security breaches and fraud — and worse, hefty fines and loss of customer trust, not to mention potential visits from the Secret Service. To ensure compliance, you need a comprehensive suite of measures in place, ranging from customer data encryption to regular patching, frequent vulnerability scanning, proactive file monitoring, and deployment of robust firewalls.
SSL certificate
Secure Socket Layer (SSL) certificates make it possible to support secure transactions between your website and your end users. They encrypt the data transferred to you by your end customers, and also provide a digital signature to verify that your website is safe. If your website doesn't have an SSL certificate, Chrome warns visitors before they proceed to your site. While a few online merchants fear that obtaining an SSL certificate is expensive, a good hosting partner will offer it as part of their service bundle.
DDoS protection
DDoS attacks can have a website buckling at its knees in mere seconds, and they are relatively complex to detect and mitigate. Your best bet against these sneak attacks is a solid, intelligent WAF that identifies and blocks attacks before they impact the availability of your site, while automatically learning from every new threat — thus acquiring the ability to counter increasingly sophisticated attacks.
Spam filters
Published IP lists of known threats are static, which means that they're outdated about as soon as they are published. The result? Businesses that rely on them have too many instances of false positives, besides being vulnerable to new, unknown threats. Even worse, IP addresses that were good a moment ago, may now be a threat. A good hosting partner maintains a dynamic database of dangerous IPs that is updated frequently, which means that you'll be in the best position to identify, block, and mitigate targeted threats before they reach your application origin.
AVAILABILITY
---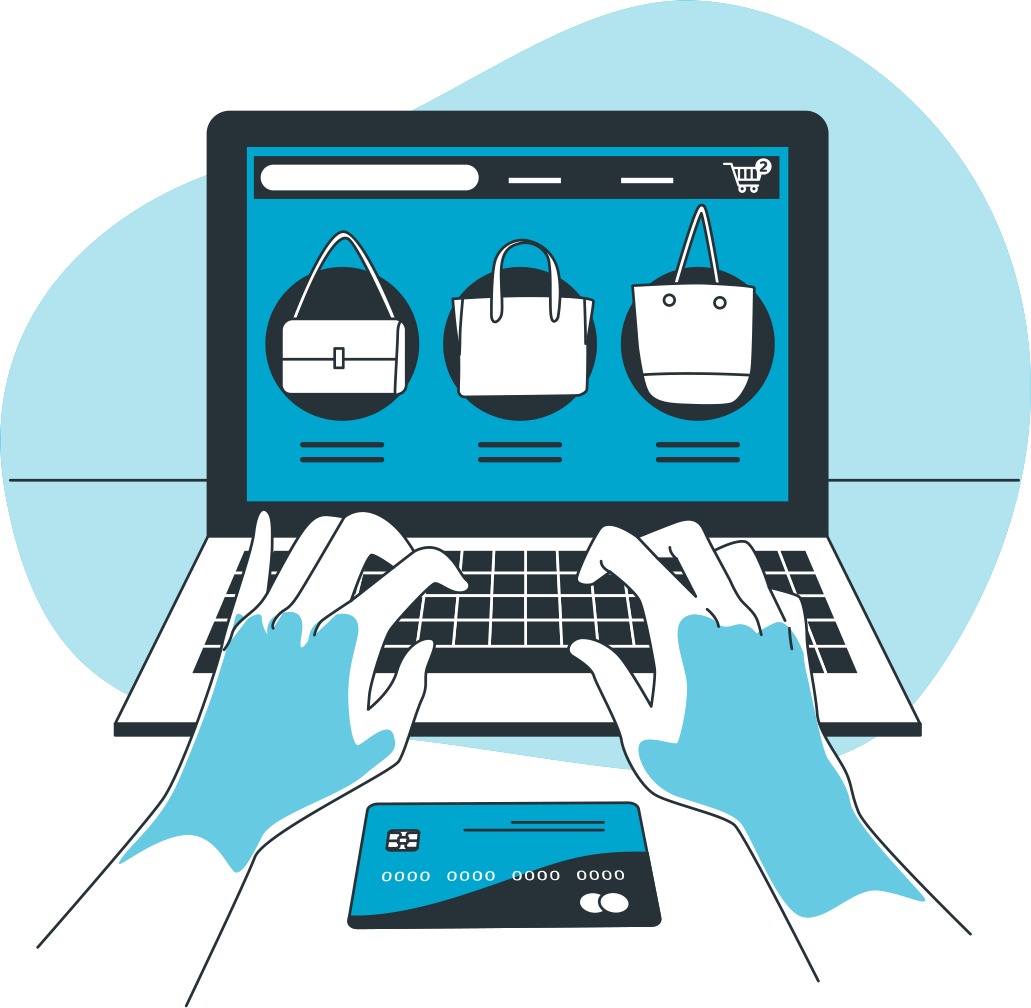 If you opt for dedicated hosting, your infrastructure is sized for an estimated peak load on the system. If you're not using all of that capacity, you're over-provisioned, and worse, over-spending. If you size your architecture for a more typical load to try and reduce costs, you may find that your traffic suddenly spikes — and your site nosedives. If you need to add to this provisioned capacity, it will be a slow process that is reactive, and not responding to traffic in real time. Given that the inherent nature of application traffic is dynamic and unpredictable, especially in ecommerce, this approach is too little, too late. An ecommerce application's scaling needs are open-ended and instantaneous, which means that the only real solution to guarantee site availability during peak traffic is real-time, or predictive auto-scaling.
PERFORMANCE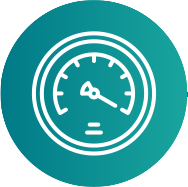 ---
Performance is key to delivering great user experiences. 47% of consumers expect a web page to load in no more than 2 seconds, and 40% of visitors abandon a site that takes over 3 seconds to load. Your hosting provider needs to be deploying performance optimization techniques via a variety of technologies and best practices, such as deployment of content delivery networks (CDNs), intelligent, dynamic caching, and content optimization.
SUPPORT
---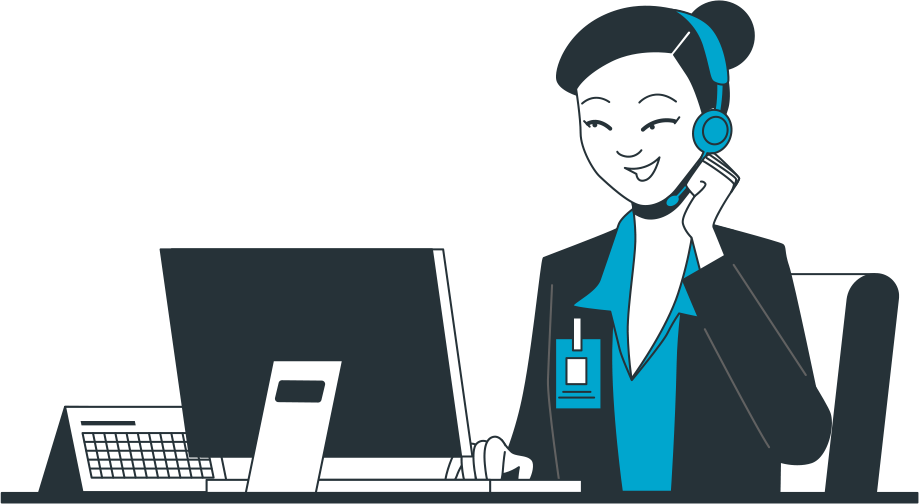 To be able to deliver a word-class customer experience, you need solid, round-the-clock, proactive support from your hosting partner. A proactive support team will constantly monitor your web applications for any issues, and resolve them before you're even aware of them. Only with complete infrastructure support, from a highly experienced team, can you safely scale and grow your business.
AUTOMATED WORKFLOWS FOR EASY DEPLOYMENT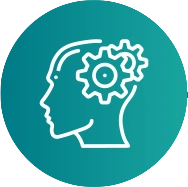 ---
Few merchants seek this out when they make their hosting provider selection, but automating some of your backend ecommerce workflows can help decrease workload while increasing efficiency, and revenue. Leveraging automation when migrating to the cloud and ensuring the entire deployment is under source and version control can help resolve an error that appears after a code change, enabling the launch of a rolled back system in minutes. And of course, minimal disruption means minimal downtime and maximized conversions.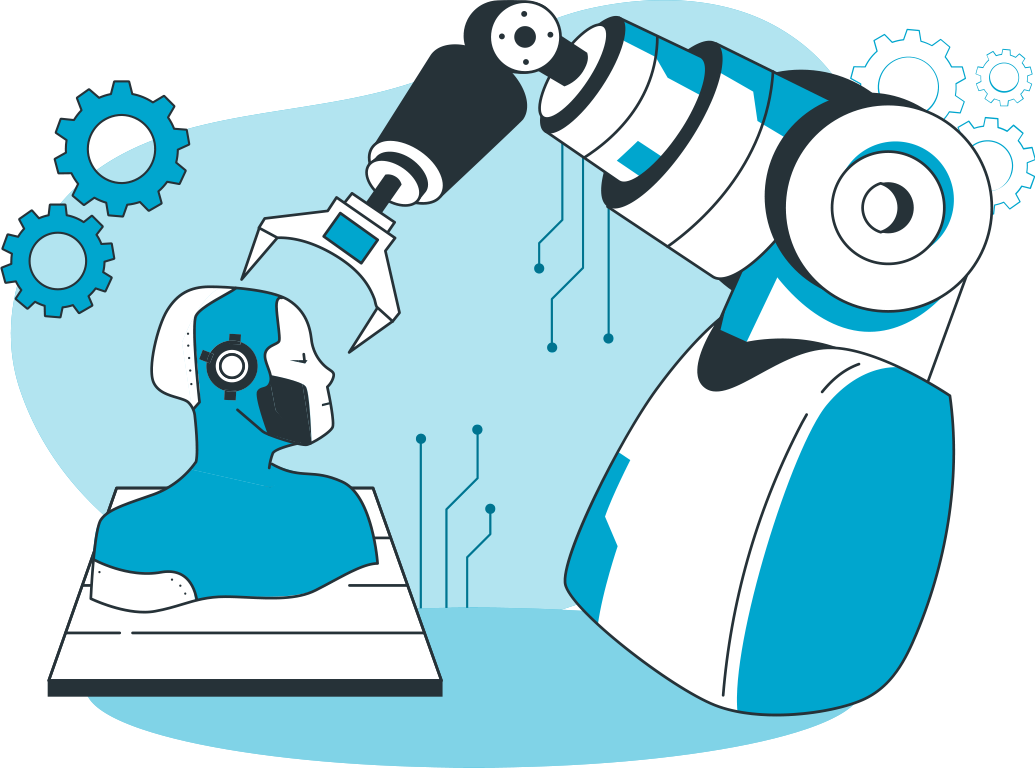 SEO SUPPORT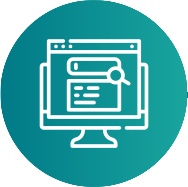 ---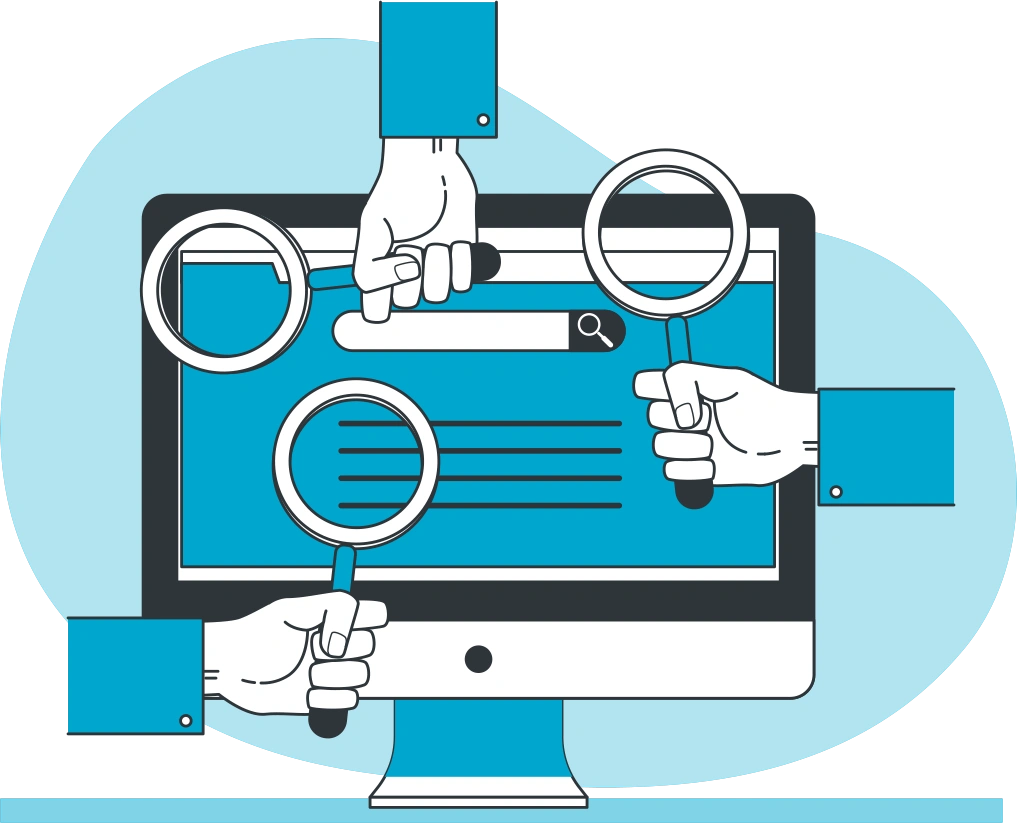 As we've already established, site uptime, speed, security can all impact SEO. Google can penalize you if your site is down or inaccessible, and if your page load speeds are poor. Using CDNs intelligently to deliver content faster to users via local servers make for higher loading speeds and can also help improve your standings. Ensuring your site has an SSL certificate is also critical as Google has announced that your search rankings will suffer if your site is not secured. Your hosting provider can help on all these fronts.
EASY ADDITION OF NEW FEATURES AND FUNCTIONALITIES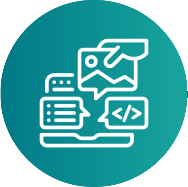 ---
In nearly every hosting environment, as you add new features and functionalities to your site, your infrastructure gets more complex — resulting in maintenance complications and cost spillovers. An ideal hosting provider should help you circumvent this by providing you with a bundled solution that includes sophisticated plug-and-play features built from the ground up, so that troubleshooting and management are easy and effective.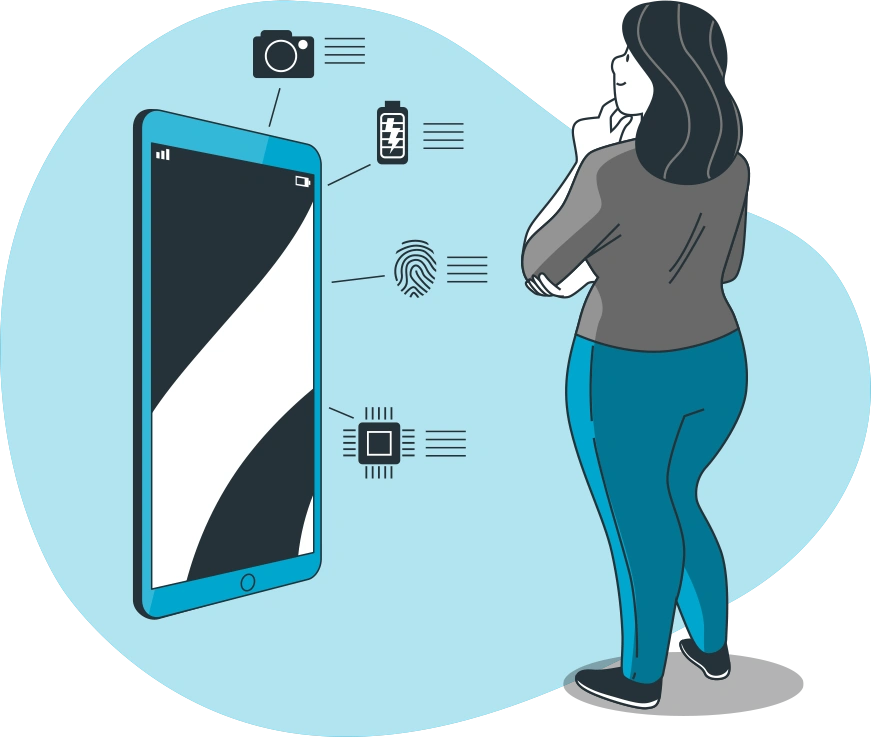 ADEQUATE STORAGE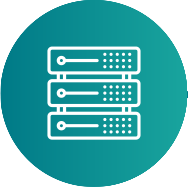 ---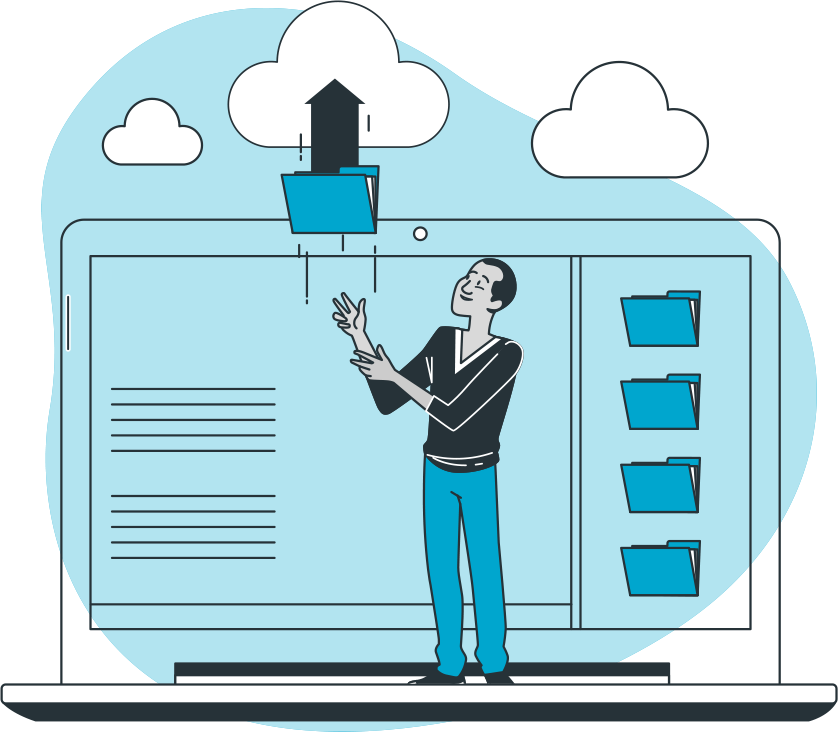 What makes an ecommerce site unique when compared to other sites is that it needs to house several more features and functionalities, such as shopping cart software, a customer database, and a product catalog. While these may vary in size and complexity depending on the size of your business, you need to, at the very minimum, make sure that your hosting plan has enough space to accommodate all of them, besides having the bandwidth to support customers browsing through all your products.
DISASTER RECOVERY
---
Service outages can occur frequently in static hosting environments but they are considerably less common in the public cloud. That said, they have happened and will again, and downtime of any kind reflects badly for any business, particularly ecommerce with its demanding customers. Whether it's a bad code roll out or an outage, your hosting partner must have an inbuilt business continuity mechanism to ensure that your business isn't affected by unexpected downtime. More importantly, your partner should be able to bring you back up and restore your application and data to its last known (recent) state as soon as disaster strikes.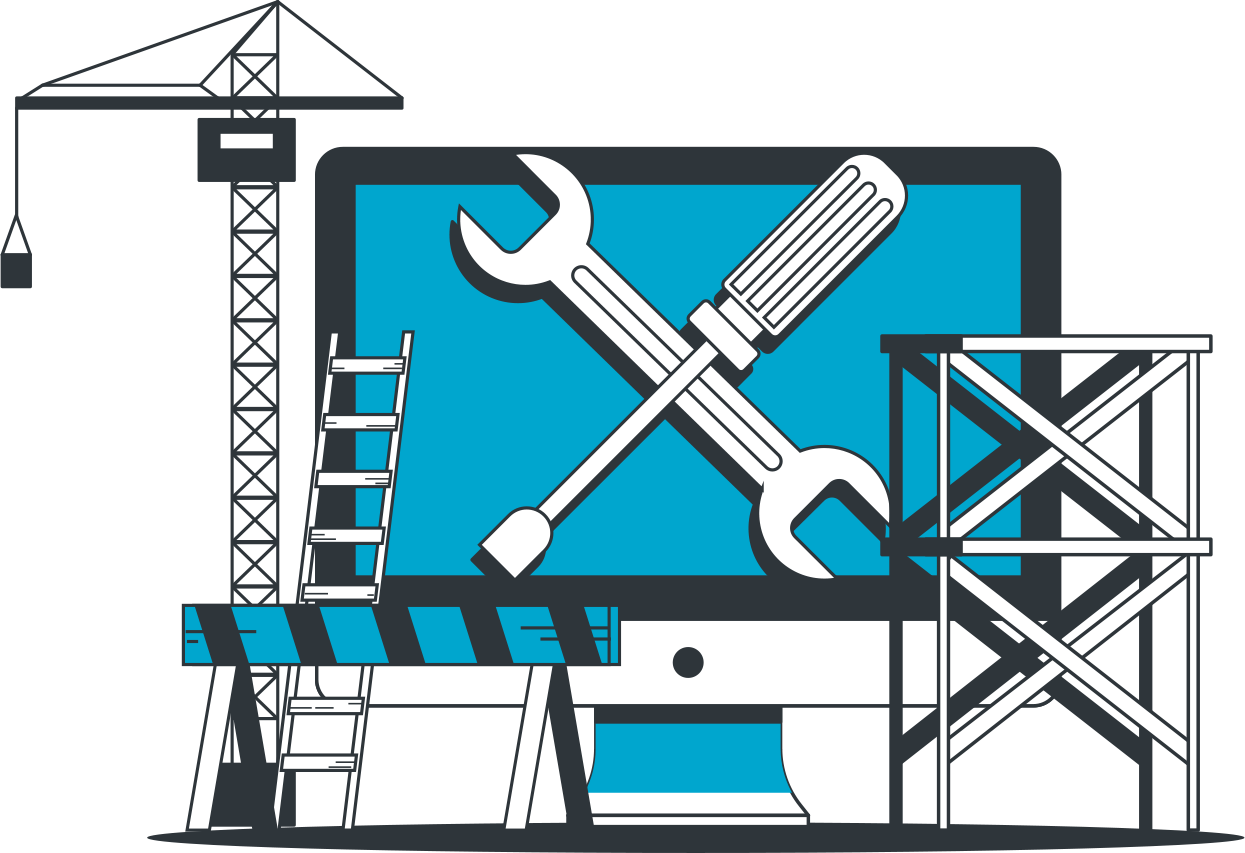 WEBSCALE ECOMMERCE HOSTING BENEFITS AND OPTIONS
Webscale is a managed service provider, with a deeply integrated technology platform, which is simply deployed to customers as a Software as a Service. Supporting virtually any platform, the company manages more than 3000 ecommerce storefronts across all the major public cloud providers. The Webscale platform delivers:

100% Availability
Our predictive auto-scaling helps forecast changes in site traffic early enough to allow you to automatically scale out/in your application infrastructure before the changes take place — effectively ensuring that your site is perfectly provisioned for its traffic at any point of time.
Blazing fast performance
We offer end-to-end website performance optimization practices, such as content optimization, intelligent, dynamic caching, and image management, which significantly accelerate page load speeds and help you unfailingly deliver amazing user experiences every single time — leading to enhanced brand loyalty and revenue.

360° Security
Our powerful security tools and controls, ranging from virtual patching and proactive monitoring of file integrity to intelligent bot management and intrusion detection, help secure your application from the edge right to the core (which faces heightened threat since it houses your most sensitive data).

24x7x365 Global Proactive Support
Our dedicated team of cloud-certified engineers respond to critical issues in under 15 minutes. What's more, since they are monitoring our customers' infrastructure round the clock, most issues are proactively resolved before they can result in any kind of disruption whatsoever.