Gaia Design is a Mexico City-based manufacturer and retailer of furniture and accessories for homes, offices, and commercial establishments. Starting as an online-only retailer, Gaia today has 15 showrooms. In 2021, they launched Vivia, an online marketplace for furniture and home goods. In 2022, Gaia Design and Vivia merged to have a unified online presence.
Platform

Gaia Design was faced with an impending Magento 1 end-of-life (EOL) in June 2020 and was concerned about the ongoing security of their storefront. The company was also planning to re-platform to Magento 2. Their hosting provider offered bare metal servers that were difficult to scale, especially during two peak sales events in the year. With poor support, tickets were taking too long to resolve. The limited visibility into traffic and infrastructure offered by Nexcess made it impossible to prepare well and ensure a seamless customer experience.   
They started looking for a robust cloud technology solution to secure their storefront immediately post M1 EOL and ensure easy scalability and timely support for their fast-growing ecommerce presence. Gaia Design decided to go with Webscale ending their engagement with Nexcess.
#1 Challenge
Scalability and observability
Signing up for Webscale M1 Support offered Gaia Design comprehensive security with timely patches for their site against exploits, from the point of entry to the backend infrastructure. Impressed with Webscale's cloud technology platform's infinite scalability, and timely DevSecOps support, in February 2021, Gaia Design deployed on the Webscale CloudOps platform with hosting on AWS and implemented the Webscale CDN. In their opinion, Webscale was the best fit for ensuring 100% uptime, lightning-fast page loads, and 360-degree protection from cyberattacks, something the client expected from their prior vendor. 
Webscale's predictive auto-scaling, automated website performance optimizations, from the internet edge to the Webscale layer and beyond, to the application infrastructure, and end-to-end security with application-aware, customized rules to protect against sophisticated attacks addressed the needs of Gaia Design.
In November 2021, when Gaia Design launched Vivia, they did not have to think beyond Webscale. Gaia Design and Vivia merged their storefronts in June 2022. Webscale remains their trusted ecommerce technology partner. 
Webscale provides Gaia Design with:
Stable and scalable cloud delivery infrastructure with unlimited, real-time, and predictive auto-scaling, capable of forecasting traffic surges and scaling ahead of demand automatically, always ensuring uptime and fast page loads.

Faster page loads and higher Core Web Vitals by serving requests from globally distributed edge nodes with intelligent caching. A one-stop, automated image optimization and management solution, ensuring online shoppers receive the right image for their specific device, every time, and always from the cache closest to the end user.

Proactive 24×7 support, delivered by an award-winning team of cloud-certified ecommerce, and security experts.

End-to-end, real-time analytics into their cloud delivery infrastructure, site traffic, and user experience through the Webscale Portal.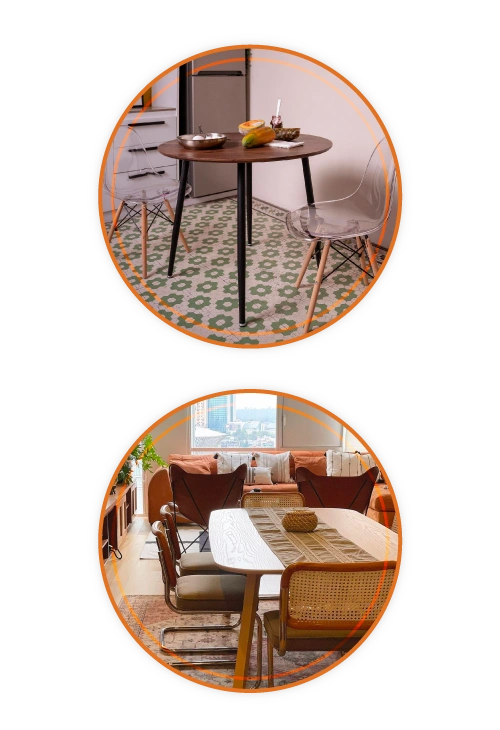 "We started our engagement with Webscale for their unique M1 Support when we were kicking off our re-platforming project. Impressed with the Webscale platform's predictive autoscaling, deep analytics, and prompt DevSecOps support, we entrusted them to fully-manage, secure and optimize our storefront on AWS."
Giovani Castillo
VP of Engineering
Gaia Design can offer a best-in-class digital experience for their customers with faster page loads, browsing, and checkout.
Gaia Design benefits from cloud infrastructure that uses automation to scale and cater to large traffic spikes, ensuring faster response times and zero site outages, especially during high-traffic events like El Buen Fin (November) and Hot Sale (May) when monthly visitor count grows by at least 1 million.
Webscale provides Gaia Design real-time insights and deep analytics into every aspect impacting the health of their digital business via a single dashboard of the Webscale Portal.
A proactive support team offers Gaia Design peace of mind during issues, with unmatched cloud, ecommerce, and security expertise.