Kadokawa Amarin is the Thai subsidiary of the leading Japanese ACG (Animation, Comics, and Games) content publisher Kadokawa (Listed on the Tokyo Stock Exchange). In Thailand, Kadokawa Amarin runs the ecommerce store PhoenixNext.com.
Platform

Kadokawa's PWA store was hosted by a local service provider in Bangkok. As the business grew, they needed more on-demand scalability and timely support. With many customers visiting their online store, security was becoming more important than ever before. They decided to move their store PhoenixNext.com to a secure and scalable cloud delivery provider. Their search led them to Webscale.
#1 Challenge
Need for on-demand scalability
Kadokawa chose Webscale for its unique predictive auto-scaling that ensures availability, whatever the traffic. PhoenixNext reports an 8-10x spike in traffic for a few days when new titles are launched, and hence Kadokawa wanted a cloud delivery provider that could hyperscale on-demand ensuring a consistently seamless customer experience. Kadokawa was also impressed with Webscale's end-to-end security solution offering 360-degree protection from origin to the edge, deep observability provided by the Webscale Portal, and very competitive pricing.
Kadokawa deployed Webscale Standard initially and later upgraded to Webscale Pro with Cloud Hosting on AWS. They have also deployed Webscale CloudEDGE Security to provide an additional layer of security over their infrastructure.
The uniqueness of Webscale CloudEDGE Security is that it can be deployed at the edge, alongside any CDN or WAF, in any cloud, and on top of any ecommerce platform. CloudEDGE Security leverages automation and analytics to proactively identify and protect web applications from SQL injections, cross-site scripting (XSS), server-side request forgery (SSRF), and other sophisticated attacks.
"I would happily recommend Webscale to any ecommerce business. Their predictive auto-scaling ensures our site is always available, even if we witness a 10x spike in traffic. And their innovative security solution keeps our customers safe by proactively monitoring, detecting and defending against any attacks"
Taro Iwasaki
Managing Director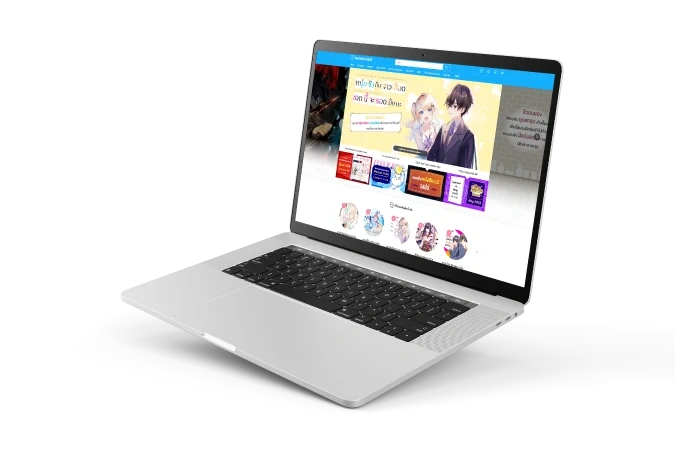 Kadokawa benefits from cloud infrastructure that uses automation to scale and cater to large traffic spikes, at times 8-10x, ensuring faster response times and zero site outages, especially during promotions
A best-in-class digital experience for Kadokawa customers with faster page loads, browsing, and checkout.
Webscale provides Kadokawa comprehensive security with application-aware, customized rules to protect against sophisticated attacks. No attacks reported since moving to Webscale.
100%
Control and better observability
The Webscale Portal, Web Controls, and Traffic Viewer give Kadokawa unprecedented observability into their site's infrastructure and traffic and provide self-service capabilities.