For seven decades, Reed's Family Outdoor Outfitters has been a leading name in outdoor activities. They specialize in apparel and footwear, electronics and equipment, gear and other outdoor accessories for many activities including fishing, hiking, camping, water sports and hunting.
Platform

REEDS' development team was spending too much time self-managing their application's hosting on AWS, leaving them little time to focus on other business critical tasks like improving site performance, enhancing Core Web Vitals and ensuring quality code deployments. Inorder to be able to deliver better customer experiences, REEDS needed real-time unlimited scaling, smarter page acceleration, greater visibility into their hosting infrastructure and traffic, and rapid DevSecOps support.
They started looking for a scalable cloud technology partner to relieve the pinch-point of self-managing their application's hosting on AWS and ensuring robust security, prompt response and deep visibility. Their digital agency Wagento referred REEDS to Webscale.
#1 Challenge
Need for end-to-end cloud delivery
solution
REEDS' search for a solution partner who could offer end-to-end cloud delivery on AWS ended with Webscale.
REEDS has deployed Webscale Pro along with Cloud Hosting on AWS, and Webscale CloudEDGE Image Manager, Webscale CloudEDGE CDN, and Webscale CloudEDGE Bot Manager as add-ons. They also leverage AWS EC2 as their cloud computing server with S3 for storage and backup. The primary reasons cited for the engagement included Webscale's deployment expertise on AWS, automatic image optimization, Web Controls and built-in rule sets, one-click Shield Mode for DDoS mitigation and protection, and world-class 24x7x365 support.
Webscale provides REEDS with:
Stable, secure, and scalable cloud delivery infrastructure, with sophisticated cloud automation capabilities including unlimited, real-time, and predictive auto-scaling, capable of forecasting traffic surges and scaling ahead of demand automatically, always ensuring uptime and fast page loads.
Faster page loads and higher Core Web Vitals by serving requests from globally distributed edge nodes with intelligent caching. A one-stop, automated image optimization and management solution, ensuring online shoppers receive the right image for their specific device, every time, and always from the cache closest to the end user.
The ecommerce industry's most robust automated and real-time protection against the threat of malicious bots.
24x7X365 proactive support by an award-winning team of certified AWS and Magento experts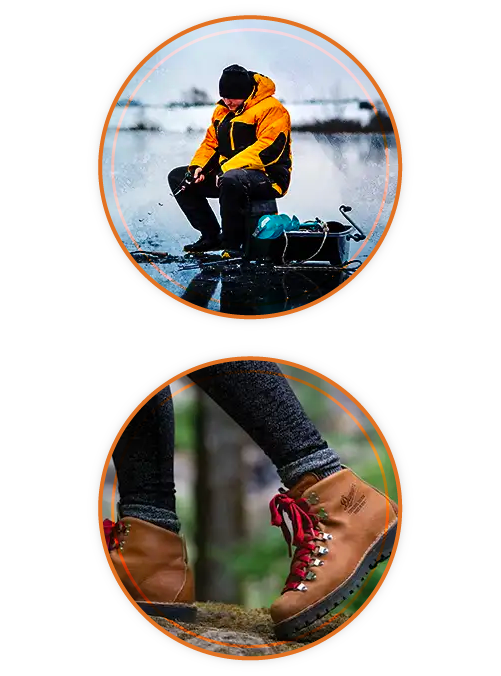 "We've seen a marked improvement in website performance, and our Core Web Vitals scores, which allows us to compete effectively in a business where the level of engagement, conversions and revenue are all dependent on the overall user experience."
John K Nelson Jr.
COO
REEDS Family Outdoor Outfitters
Webscale provides REEDS comprehensive security with application-aware, customized rules to protect against sophisticated attacks.
REEDS benefits from cloud infrastructure that uses automation to scale and cater to large traffic spikes, ensuring faster response times and zero site outages especially during promotions.
A best-in-class digital experience for REEDS customers with image optimization, faster page loads, browsing, and checkout.
100%
Control and Better Visibility
The Webscale Portal, Web Controls, and Traffic Viewer give REEDS unprecedented visibility into their site's infrastructure and traffic, and provide selfservice capabilities.