Rocket Industrial specializes in helping high-performance companies optimize packaging and automation processes by providing expertise across hundreds of best-in-class packaging and industrial brands. Rocket Industrial's mission is to help manufacturers Package With Less™ leading to cost, time, material, and labor savings.
Platform

Rocket Industrial's Magento 1 Enterprise storefronts were originally hosted on Rackspace. When it came to tracking traffic patterns, data transfers or critical events, their hosting provider was a black box providing little visibility or insight. Support was also a major challenge with tickets going unanswered for long periods of time. With a lean IT team in-house, the effort of delivering a flawless experience to site visitors and ensuring their infrastructure was secure was proving difficult, especially post M1 EOL. Rocket Industrial wanted a secure cloud delivery platform that offered rapid support and deep visibility.
#1 Challenge
Need for greater visibility into traffic and infrastructure
"It is difficult to include all the great things about Webscale in one quote. The "white glove" client onboarding process; the responsiveness and solution centric approach of their engineers to support tickets when working through any issue; the Webscale dashboard, the deep visibility it offers and the ease of use, I can go on. When I think of great cloud delivery providers, Webscale is always at the top of the list."
Michael Heilig
Project Manager
Binary Anvil
Since April 2020, Rocket Industrial has deployed Webscale Pro with cloud hosting on AWS for their two storefronts on Magento 2. The Webscale-managed migration from Rackspace to AWS was executed seamlessly with zero unplanned downtime. Rocket Industrial leverages AWS EC2 as their cloud computing server with S3 for storage and backup. The primary reasons for choosing Webscale included 24x7x365 support, deep visibility and insights offered by the Webscale Portal, and AWS expertise.
Webscale provides Rocket Industrial with:
Stable, secure, and scalable cloud delivery infrastructure, with sophisticated cloud automation capabilities including unlimited, real-time, and predictive auto-scaling, capable of forecasting traffic surges and scaling ahead of demand automatically, always ensuring uptime and fast page loads.

Application-aware Web Application Firewall (WAF) that delivers robust protection against DDoS and application-specific cyber-attacks.

24×7 proactive support from an award-winning team of certified cloud and ecommerce experts.

End-to-end, real-time visibility into their cloud delivery infrastructure, site traffic, and user experience through the Webscale Portal. Web Controls to easily manage security policies like geo blocking traffic from Canada and Mexico.

Timely procurement and management of security certificates for PCI compliance.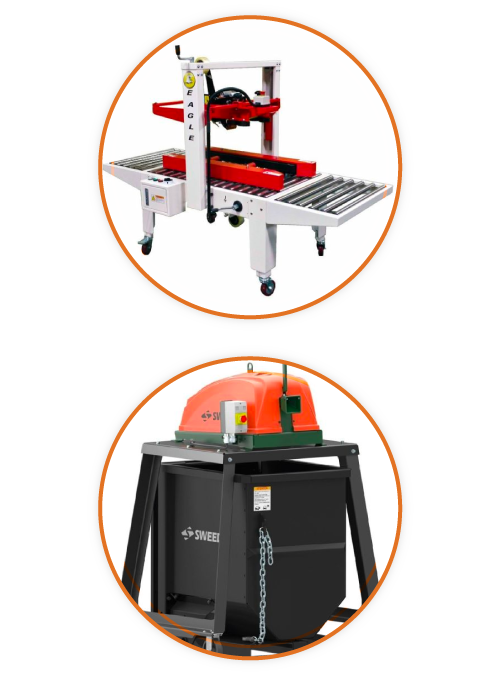 "Webscale is like our extended IT team and their support has been phenomenal. I also love the visibility the Webscale Portal offers into our infrastructure and traffic."
Jamie Rainville
Project Manager/Business Analyst
Rocket Industrial
Webscale's expert team of cloud and ecommerce specialists act as Rocket Industrial's extended DevSecOps team. From migration to ongoing management, everything has been seamless always.
100%
Control and Better Visibility
The Webscale Portal, Web Controls, and Traffic Viewer offer Rocket Industrial deep visibility and insights into website traffic and health of cloud infrastructure. Webscale's Events log offers granular details about who is logged onto the servers, their actions and for how long the sessions were. This is helpful as they have external partners.
A proactive support team that offers Rocket Industrial timely counsel and peace of mind during issues, with unmatched cloud and ecommerce expertise.
Webscale's transparency and fairness ensure Rocket Industrial's cloud delivery infrastructure is always right-sized, so they never pay for unused capacity.