Threats at the web application layer can have catastrophic consequences. These can include the theft of sensitive information, such as credit card data, a competitor scraping your site for product information, or attacks that render a web application unavailable for users. These threats can lead to a significant loss in revenue, as well as irreparable damage to your brand reputation. The Webscale Cloud WAF uses a decentralized, software-defined application delivery architecture to monitor user traffic and application infrastructure in real-time, enabling always-on security with application-aware, customized rules to protect against sophisticated attacks.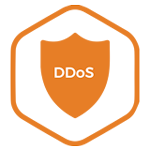 Mitigate DDoS attacks
DDoS attacks can bring a website down in seconds, while being complex to detect and mitigate. The Webscale Cloud WAF identifies and blocks millions of attacks daily from all over the world, automatically learning from each new threat.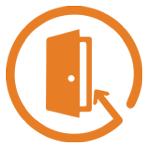 Real-time access control
Threats often originate from known sources. Webscale's Cloud WAF instantly blocks, redirects or allows requests and sessions by IP address, device type or geographic location.
Best-in-class HTTPS support
The Webscale Cloud WAF enables best-in-class HTTPS support with the latest SSL/TLS standards, without having to make any changes to the application infrastructure. Deploying the Cloud WAF adjacent to the application ensures better SSL/TLS offload and encryption from the application servers, enabling more efficient use of infrastructure.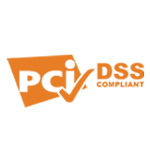 PCI-DSS Compliant
The Webscale Cloud WAF is Level 1 Service Provider-grade PCI-DSS compliant, ensuring your web applications are adhering to the latest PCI security standards. With Webscale, you can quickly and easily protect your customers' sensitive data from external threats, without making any changes to your web application.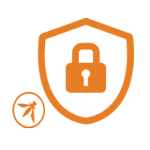 Protect against OWASP Top 10
The Webscale Cloud WAF automatically protects critical web applications from the most common vulnerabilities such as SQL Injection, Cross Site Scripting (XSS), Cross Site Request Forgery (CSRF), and other OWASP top 10 threats.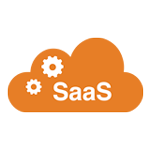 True Cloud SaaS
The Webscale Cloud WAF is simple to deploy and easy to manage via an intuitive customer portal. Offering significant ROI benefits over hardware and software-based deployments, Webscale is a true SaaS solution, always future-proofed with new security rules and software updates automatically applied across our entire customer base instantly.

Event Network manages more than 80 online storefronts for our customers and we were seeing DDoS attacks propagating from all over the world, affecting multiple domains every hour. Neither us nor our hosting provider could keep up, and we experienced shut downs that cost valuable revenue. Webscale is a true extension of our team, and we've had 100% uptime since working with them, as well as the type of support and commitment that keeps all our domains running 24x7x365, at optimal performance.
E-Commerce Director
Event Network
Features and Functionality
Application-Aware
The Webscale Cloud WAF is the only security solution designed with application awareness, including specific optimizations for e-commerce and enterprise applications. Each application may have different security needs and the ability to apply custom security policies is critical for application owners and IT. The Webscale WAF enables predefined security rulesets based on the e-commerce application.
Decentralized Control and Data planes
Webscale's decentralized and software-defined application delivery architecture allows the data plane to reside in close proximity to the application, giving it unprecedented, real-time insight into all activity, while its control plane is able to make changes and deploy safeguards if issues are detected.
Rate Limiting
The Webscale Cloud WAF empowers web application owners to block requests for a specified duration, or rate limit resource-intensive user sessions to mitigate their impact on the overall application.
Blacklisting and Whitelisting
The Webscale Cloud WAF offers superior flexibility in maintaining blacklists (or whitelists) to block (or allow) requests and sessions by IP address, user agent or the user's origin country.

Custom Security Rules
The Webscale Cloud WAF allow enterprises to upload, create and configure custom security rules to meet their particular security and business needs, all from within the Webscale portal. Webscale automatically includes WAF rulesets specifically fine-tuned for many applications, including online storefronts.
Shield Mode
When an application is inundated with a flood of web-traffic from a distributed set of bots, Webscale Shield mode provides instant, one-click DDoS protection, only validating human users to access the application by passing through a customizable microsite.

Virtual Patching
The average organization takes many days or weeks to patch applications for recently discovered zero-day vulnerabilities. Webscale's security team stays ahead of this delay by constantly monitoring security feeds and automatically writing security rules to instantly protect our customers' applications.
What our customers are saying






GET STARTED WITH WEBSCALE CLOUD WAF

Reach out to Webscale Representative