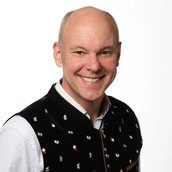 Brent Peterson
Co-Founder, Wagento
Brent is the Chief Magento Evangelist and Agency Coach at Wagento. He is a Certified Magento Specialist and a Magento Master. Brent has been involved in the Magento community and Magento forums since early 2009. He loves to run, bike, and ski, in that order. He is often found at Magento events organizing running meetups with his wife, Susan.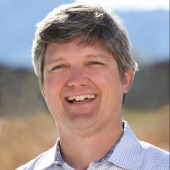 Jay Smith
Founder and CTO of Webscale
Jay Smith founded Webscale in 2012 and currently serves as the Chief Technology Officer of the Company. He has co-authored over 30 peer reviewed articles in the area of parallel and distributed computing systems.
In addition to his academic publications, while at IBM, Jay received over 20 patents and numerous corporate awards for the quality of those patents. Jay left IBM as a Master Inventor in 2008 to focus on High Performance Computing at DigitalGlobe. There, Jay pioneered the application of GPGPU processing within DigitalGlobe. He received his Ph.D. in Electrical and Computer Engineering from Colorado State University in 2008.
3000+ Storefronts Rely on Webscale