Webscale Partners with Adobe

Adobe Commerce is the world's leading digital commerce platform. With Adobe Commerce, you can build engaging shopping experiences for every type of customer — from B2B and B2C to B2B2C. It's built for enterprise on a scalable, open-source platform with unparalleled security, premium performance, and a low total cost of ownership. Businesses of all sizes can use it to reach customers wherever they are, across devices and platforms, including marketplaces. It's more than a flexible shopping cart system. It's the building block for business growth. To learn more about Adobe Commerce, click here.
"Webscale equips ecommerce merchants, and their developers, with the software and managed services to simplify the migration, optimization, deployment, and ongoing management of their digital commerce storefronts. We're excited to welcome Webscale to the Adobe Exchange Partner Program and look forward to helping our joint customers succeed."
Stephen Moulton
Senior Manager, Adobe Exchange
Partner Program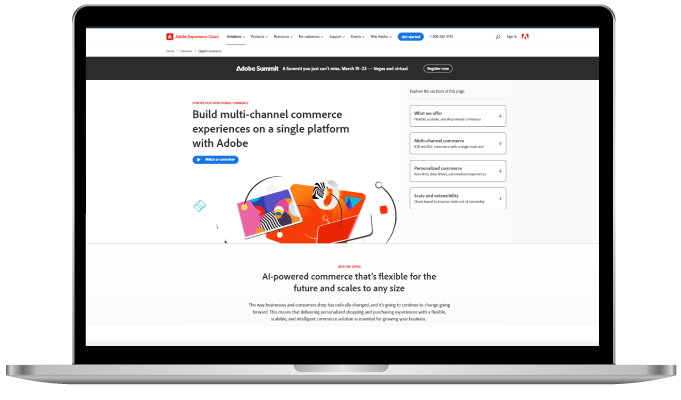 Webscale + Adobe
As an Accelerate Partner in the Adobe Exchange Program, Webscale's CloudEDGE Security product, and Webscale One CloudOps plans will be featured on Adobe's Marketplace and are compatible with Adobe's latest API-based technology innovations. Webscale CloudEDGE Security offers enterprise-grade security from origin to the edge to Adobe Commerce customers while Webscale One "PWA-Ready" CloudOps plans empower merchants, and their developers, with an advanced suite of software and managed services to manage, accelerate and secure their storefronts.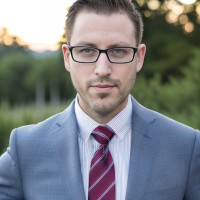 Shawn Prime
Channel Sales Manager – Adobe
Webscale
Mobile
+1.541.913.5856
Download the 2023 Global Ecommerce Security Report