Webscale Partners with Crimson Agility
Crimson Agility is a full-service Magento services firm with an in-depth knowledge of the Magento platform and ecommerce, a broad set of design, development, integration and marketing skills, as well as years of industry experience and successful implementations. Their Magento consultants and developers are experts in implementing Magento storefronts. At Crimson Agility, they are not only dedicated to helping all their clients achieve positive outcomes, but to being a collaborative and trusted partner. For more information, please visit www.crimsonagility.com.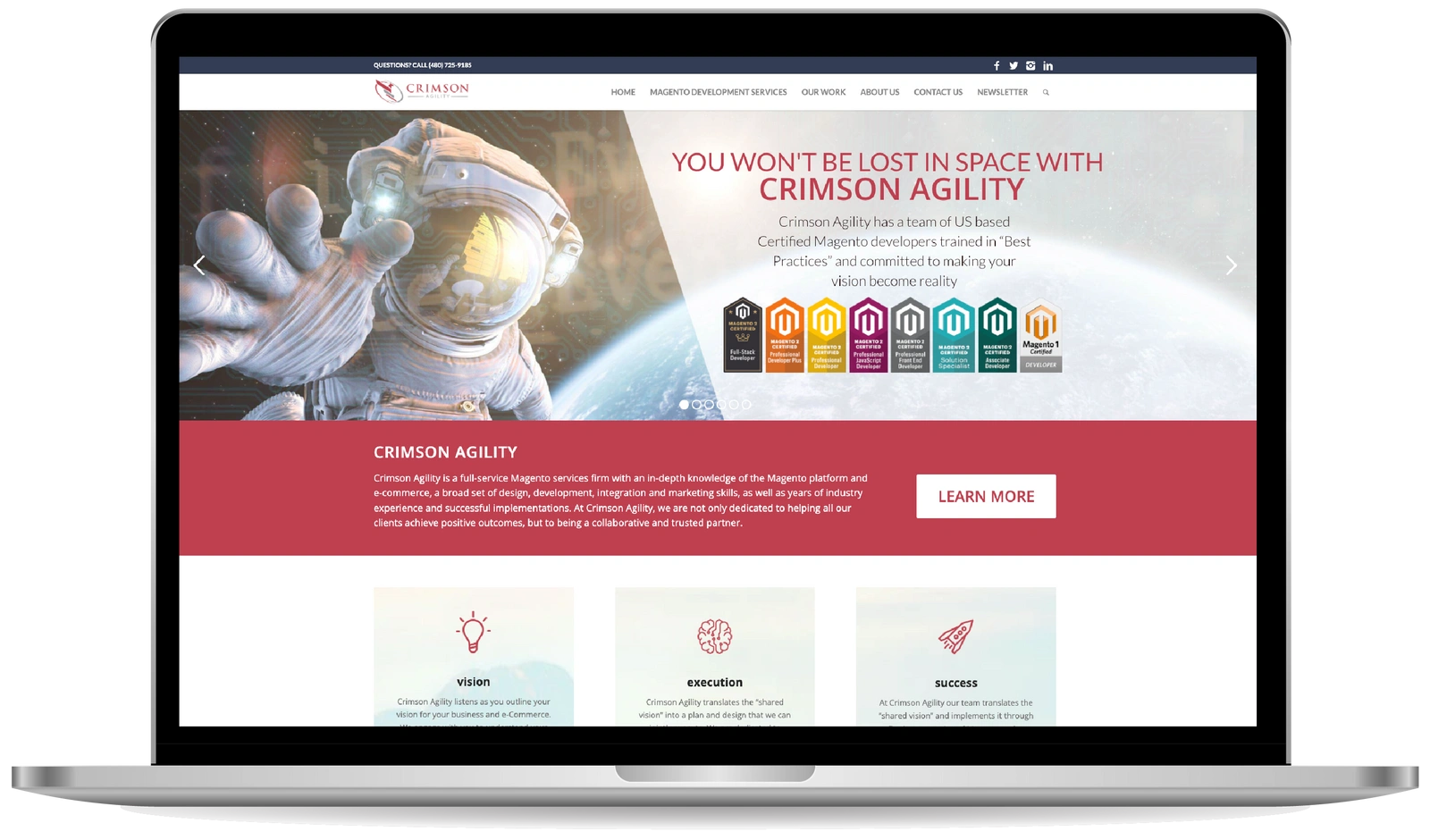 Webscale + Crimson Agility
Joint Crimson Agility and Webscale customers benefit from not having to worry about their cloud delivery infrastructure, its availability, security or performance. They can focus on their core ecommerce business like inventory management, product launches, sales promotions, loyalty programs and the like. Webscale's fully managed cloud platform and innovative suite of products address the current and future needs of merchants whatever their ecommerce platform, cloud provider or toolchain. All customer projects are powered by Webscale's 24x7x365 DevSecOps support team of certified cloud and ecommerce experts.

"We have many shared clients and we work very closely together. The thing that I value in a partnership like this is that we can communicate in real time when we need to. We can work closely on remediating an issue or eliminating a threat in real time, even though we are 2 different companies. We have the mechanisms in place so that we can work together hand-in-hand, not only between ourselves, but also with our clients. It's so important to ensure that you have good partnerships in place. We have the people, the processes, (and) the tools in place to ensure that we can keep your site as secure as possible."
David Baier
Managing Partner & Co-founder