Webscale Partners with Forix
Forix is a team of Magento experts that designs, builds, and optimizes ecommerce websites all within one agency. They offer Magento Maintenance Services and Ecommerce Optimization for growth. Their data-driven approach takes every facet of an ecommerce website into consideration, to create a strategic plan for the merchant's success. With more than a decade of experience to back this up, Forix believes they have earned the right to confidently say they know Magento Ecommerce. For more information, please visit www.forixcommerce.com
Webscale + Forix
Joint Forix and Webscale customers benefit from not having to worry about their infrastructure, its availability, security or performance. They can focus all their energies on the core ecommerce business like inventory management, product launches, sales promotions, loyalty programs and the like. Webscale's fully managed cloud platform and innovative suite of products address the current and future needs of merchants whatever their ecommerce platform, cloud provider or toolchain. All customer projects are powered by Webscale's 24x7x365 DevSecOps support team of certified cloud and ecommerce experts.

"Webscale's performance suite has substantially improved the speed of (our mutual clients) site. Apart from that, Webscale's support is a huge relief and the best aspect of the overall experience. The insights their customer portal offers has helped our development team to identify and resolve issues on a timely basis."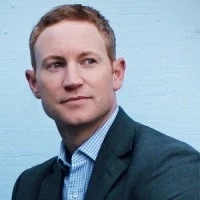 Brian Taylor
Vice President
A partner that's
just right for you
Whether you are starting on your ecommerce journey or you're looking for fresh eyes to power your ecommerce vision, Webscale can help you find the right partner.
Please fill the form if you'd like us to make an introduction.