Webscale Partners with Jamersan
Jamersan has been doing ecommerce for as long as ecommerce has been around. They've helped countless merchants drive revenue focused campaigns while making sure the technology stays out of the way. For the last 14 years, they've built a reputation as one of the best Adobe Commerce (formerly Magento) partners and since 2018, have been a BigCommerce partner. Jamersan CEO, TJ Gamble, is a Top 50 Magento Contributor, and hosts a weekly live stream at www.ecommerceaholic.com. For more information, please visit www.jamersan.com.
Webscale + Jamersan
Joint Jamersan and Webscale customers benefit from not having to worry about their cloud delivery infrastructure, its availability, security or performance. They can focus on their core ecommerce business like inventory management, product launches, sales promotions, loyalty programs and the like. Webscale's fully managed cloud platform and innovative suite of products address the current and future needs of merchants whatever their ecommerce platform, cloud provider or toolchain. All customer projects are powered by Webscale's 24x7x365 DevSecOps support team of certified cloud and ecommerce experts.
"A great hosting partner is critical to the success of a project. It's important that the team developing a project has a solid partnership based on open communication with the people providing the infrastructure. Webscale is our partner of choice for fast growing merchants with demanding needs for scalability and world class support. We are never disappointed in the communication and professionalism that we receive from Webscale."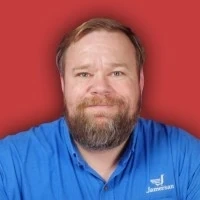 TJ Gamble
Founder and CEO
A partner that's
just right for you
Whether you are starting on your ecommerce journey or you're looking for fresh eyes to power your ecommerce vision, Webscale can help you find the right partner.
Please fill the form if you'd like us to make an introduction.