Webscale Partners with Liventus
Liventus has a deep understanding of technical aspects essential to building software solutions that achieve ideal performance, security and overall quality. For over a decade the company has been building ecommerce strategies and helping existing online stores realize their full potential using primarily the Magento platform. With extensive experience securing and protecting their clients' ecommerce sites, Liventus knows how to keep sensitive data safe. They ensure payment processing is PCI compliant and that customers' personally identifiable information (PIN) is fully protected. And since ecommerce is not just for consumers but for businesses too, Liventus provides high-tech digital tools to streamline the B2B ordering experience. For more information, please visit https://www.liventus.com
Webscale + Liventus
Joint Liventus and Webscale customers will benefit from a fully-managed cloud delivery platform, offering predictive auto-scaling and disaster recovery for highly available infrastructure, flexible cloud deployment options in any public cloud provider around the globe, and comprehensive 360-degree security for protection against the latest cyber threats. In addition, all customer projects are powered by Webscale's 24x7x365 DevSecOps support team of certified cloud and ecommerce experts, as well as have access to the Webscale Customer Portal which offers unmatched visibility and insights into traffic, events, security policies, user experience, and more.
"Webscale is Liventus' first choice when we're recommending Magento hosting solutions to our clients. They offer best in class security services and support and their web tools give us all of the control and visibility we need to successfully monitor and manage our clients' sites."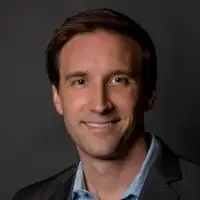 Tim Dolloff
EVP of Client Engagement
A partner that's
just right for you
Whether you are starting on your ecommerce journey or you're looking for fresh eyes to power your ecommerce vision, Webscale can help you find the right partner.
Please fill the form if you'd like us to make an introduction.