Webscale Partners with Binary Anvil

Binary Anvil builds ecommerce websites and specializes in Magento (Enterprise and Enterprise Premium) as the ecommerce platform of choice for brands. An official, award-winning Magento partner, Binary Anvil's team of experienced web developers and Magento integrators have been offering business analysis, ERP/CRM integration, website design & UI, and software development services for over 14 years. For more information, please visit www.binaryanvil.com.
John Kraft, Founder and CEO, Binary Anvil
explains why they partner with Webscale
Joint Binary Anvil and Webscale customers benefit from not having to worry about their infrastructure, its availability, security or performance. They can focus all their energies on the core ecommerce business like inventory management, product launches, sales promotions, loyalty programs and the like. Webscale's fully managed cloud platform and innovative suite of products address the current and future needs of merchants whatever their ecommerce platform, cloud provider or toolchain. Powered by a 24x7x365 DevSecOps support team of certified cloud and ecommerce experts.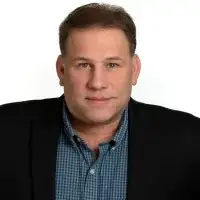 "Over time, the more we worked with Webscale, the more they made our life easy. The more we were absolutely impressed with them, and the more my team and I felt like it was a real partnership. With Webscale, I see egos go out the door. I see two great companies work together as one team for the benefit of the client."
John Kraft, Founder & CEO, Binary Anvil
Would you like an introduction?

Nothing's better than a warm introduction.