Webscale Partners with Guidance
Guidance builds highly customized ecommerce websites and applications for brands, retailers, manufacturers, and distributors in both B2C and B2B. With industry-leading practices in commerce strategy, mobile optimization, CX, website development, systems integration, and analytics, flagship companies have relied on Guidance's expertise to facilitate more than $50 billion in GMV. For over 25 years, leading brands have engaged Guidance to build hundreds of world-class omnichannel websites and applications that accelerate growth and provide differentiated digital customer experiences. For more information, please visit www.guidance.com
Joint Guidance and Webscale customers benefit from not having to worry about their infrastructure, its availability, security or performance. They can focus all their energies on the core ecommerce business like inventory management, product launches, sales promotions, loyalty programs and the like. Webscale's fully managed cloud platform and innovative suite of products address the current and future needs of merchants whatever their ecommerce platform, cloud provider or toolchain. Powered by a 24x7x365 DevSecOps support team of certified cloud and ecommerce experts.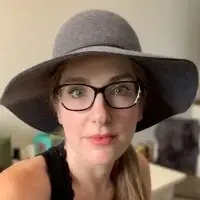 "Guidance is extremely proud of its partnership with Webscale not only to provide industry-leading growth strategies but also to deliver high-quality solutions for all of our mutual clients. Our partnership is always evolving through continued marketing efforts and ongoing joint innovation. By combining our experience, we can deliver a better overall business solution for all joint clients."
Sarah Toth, VP of Marketing and Partnerships, Guidance
Would you like an introduction?

Nothing's better than a warm intro.