Webscale Partners with Interactone

InteractOne is a digital agency in Cincinnati, Ohio specializing in ecommerce development and marketing. In 2009, InteractOne became one of the first Magento Professional Solution Partners and Certified Developers. Their development services include Magento support, custom-designed websites, Magento extensions and integrations, and their internet marketing services include Search Engine Optimization (SEO), SEM and Pay-per-click (PPC), display advertising, affiliate marketing, email marketing and blog development. InteractOne is recognized as an integration expert, building connections between Magento and OMS, inventory systems and POS systems like NCR's Counterpoint. For more information, please visit www.interactone.com.
Joint InteractOne and Webscale customers benefit from not having to worry about their cloud delivery infrastructure, its availability, security or performance. They can focus on their core ecommerce business like inventory management, product launches, sales promotions, loyalty programs and the like. Webscale's fully managed cloud platform and innovative suite of products address the current and future needs of merchants whatever their ecommerce platform, cloud provider or toolchain. Powered by a 24x7x365 DevSecOps support team of certified cloud and ecommerce experts.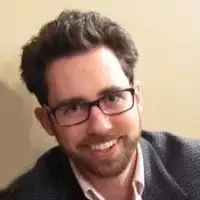 "With Webscale, we were able to improve the hosting experience for our client. We now have complete visibility and control over deployments and downtime is non-existent. The deployment process is seamless."
Zach Stutzman, VP Production, InteractOne
Would you like an introduction?

Nothing's better than a warm introduction.