Webscale Partners with Wagento

Wagento is a global ecommerce solution partner with offices in 5 countries worldwide and nearly 40 Magento Certified developers. They went from a humble tech team a decade ago to a full-service development agency in a transformation that rivaled any one of their 300 successful Magento website projects. Through their skilled expertise in ecommerce, SEO, web design, and the Magento platform as a whole, they provide undivided service catering to their clients' particular needs and visions. For more information, please visit www.wagento.com.
Webinar: Modern Commerce and Edgy Hosting
Joint Wagento and Webscale customers benefit from not having to worry about their cloud delivery infrastructure, its availability, security or performance. They can focus on their core ecommerce business like inventory management, product launches, sales promotions, loyalty programs and the like. Webscale's fully managed cloud platform and innovative suite of products address the current and future needs of merchants whatever their ecommerce platform, cloud provider or toolchain. Powered by a 24x7x365 DevSecOps support team of certified cloud and ecommerce experts.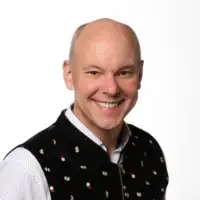 "Webscale offers unprecedented support to all our clients and is instrumental in helping them scale their stores. We partner with Webscale to let our clients NOT worry about anything with their Magento store from the server to the code."
Brent Peterson- Co-founder, Wagento
Would you like an introduction?

Nothing's better than a warm introduction.