Webscale Partners with Vaimo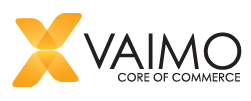 Vaimo is one of the world's most respected experts in digital commerce and experience. They are a full-service omnichannel partner, driving success in digital commerce through digital enablement, customer experience, solution development, and managed services. They have a 14-year track record of technical excellence, working with select industry partners, to provide clients with the best solutions. Vaimo works with B2B, B2C, and D2C brands, retailers, and manufacturers all over the world. For more information, please visit www.vaimo.com.
Webscale + Vaimo
Joint Vaimo and Webscale customers benefit from not having to worry about their infrastructure, its availability, security or performance. They can focus all their energies on the core ecommerce business like inventory management, product launches, sales promotions, loyalty programs and the like.
Webscale's fully managed cloud platform and innovative suite of products address the current and future needs of merchants whatever their ecommerce platform, cloud provider or toolchain. All customer projects are powered by Webscale's 24x7x365 DevSecOps support team of certified cloud and ecommerce experts.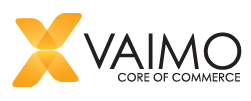 "Webscale is the ultimate partner through and through. They understand the potential complications of various site environments and recommend solutions. Webscale works with Vaimo every step of the way to ensure client satisfaction."
PJ Utsi
Co-Founder and Chief Creative Officer