Why Partner with Webscale?
From award-winning support to industry-leading technology, there are many reasons to join forces with Webscale.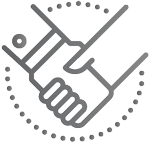 The Webscale Partner Program offers a synergistic approach to partner development

, incentivizing partners to advance in the program and align their sales/marketing efforts with Webscale more closely.
The program's goal is to leverage our combined domain expertise, innovative technology, and award-winning customer support to deliver exceptional digital experiences for our joint customers, all while unlocking growth opportunities for both parties.
Generate New Revenue Streams
Webscale partners receive immediate benefits for referrals through a simple electronic contract that requires no commitment. Once you make a warm and qualified introduction, we bear the cost of selling, closing, implementing, servicing, and delighting the businesses referred. The end result is unmatched customer loyalty, significantly better customer retention, and regular commissions as new revenue streams.
Flexible Deployment Models
Webscale understands that every customer is somewhat unique, with different requirements of their delivery partner. We have developed flexible deployment models varying from a proxy-only approach for specific needs, such as security or performance, through presentation layer-only designed for PWA or headless use cases, all the way to fully managed delivery in the public cloud.
With experience gained from migrating, optimizing, managing, delivering and supporting thousands of ecommerce storefronts in the public cloud, Webscale has developed a robust set of best practices around web application deployment and maintenance.
Continuous Delivery
Ecommerce websites undergo frequent updates to react to competitive pricing, inventory availability, and marketing events. Webscale enables a continuous delivery framework that is software-centric, programmable, automated, and repeatable while ensuring reliability, availability, security, and performance across multiple releases of the application.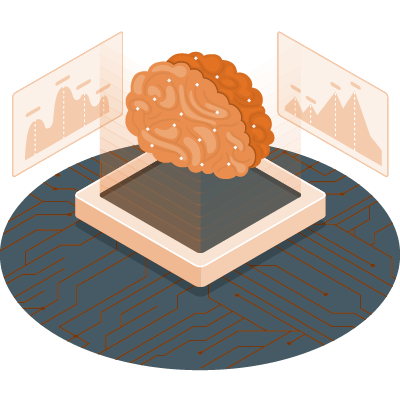 DevOps
DevOps philosophies are being broadly adopted by ecommerce businesses to procure infrastructure in scheduled intervals and increase deployment speed. Webscale deploys storefronts as a software-defined infrastructure, introducing automation workflows that eliminate human errors, while saving time as application changes are published.
Application Environments
Ecommerce applications require different environments – typically, a development, staging, and production environment, so that code changes can pass through various stages of quality assurance (QA) before being published. Webscale creates environments with a single-click, actively scales out application servers, mirrors the database, and regularly takes verified backups.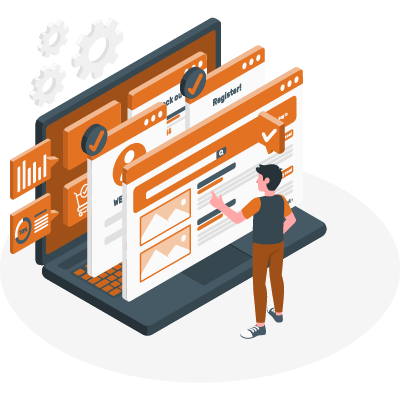 User Acceptance Testing
Webscale enables A/B testing and blue-green deployments, where you can evaluate different web page designs. By directing a portion of traffic to an alternate server set, or tagging a part of the user sessions, the customer response can be compared to help business owners decide which experience is most likely to enhance revenue.
Webscale works with partners to create a triangle of support – with our joint customer at the tip, you at one corner, and Webscale at the other. We don't point fingers – we work with you to quickly identify, troubleshoot, and resolve issues, regardless of the root cause. Furthermore, Webscale can seamlessly integrate with your DevSecOps and CI/CD processes to ensure rapid time to resolution.
Hear why Gold partner, Binary Anvil, trusts Webscale to always have the right people at the right time to work on new projects and customer issues.
The Webscale Customer Portal
The Webscale Customer Portal was designed for our own support team, to gain insight and visibility into our customers' storefronts to better manage their availability, security and performance. Its depth of analytical data is unlike anything offered by other cloud delivery providers in this segment. We make the exact same tool available to our customers and our partners, ensuring we are all seeing the same data, and so we can quickly identify any issues that may be impacting the storefront.
Our commission and incentive structure is designed simply to encourage and support our partners, to jointly drive more business, and achieve strong financial benefits.
Webscale offers extensive training for partners to keep their sales, marketing, technical, and service teams informed on the latest advances in Webscale's solutions for cloud delivery, management, and automation. Webscale courses include: Sales Training, Basic and Advanced Technical Training and Customer Portal Training.

Sales Training
Overview of Webscale services, plans, and platform
An understanding of Webscale's customer base
Webscale services and their competitive placement vs managed delivery, CDNs, etc.
Technical Training
Basic technical background to Webscale
Deeper understanding of Webscale's technology differentiation
Training for Solution Architects
Best practices around Webscale's onboarding process
Understanding of our customer portal
Portal Training
A formal portal demo
Better understanding of traffic viewer and event viewer
Demo access
Advanced Training
Enabling engineers on the partner's team to be on the same level as Webscale's Solution Architects, or L1 and L2 customer support
Webscale Partner Program Playbook
The Webscale Partner Program Playbook is your go-to-guide to understand the value proposition of working with Webscale, as well as the specifics of our engagement model. It explains how we will work together to delight our joint customers, while focusing on what we both do best.