Webscale Bot IP Shield
Next-Generation IP Reputation-Based Protection to Identify and Block Malicious IP Addresses Before they Impact Your Business
Prevent Bots and Cyber-Criminals from:
Hijacking your e-commerce storefront
Stealing sensitive information, such as credit card details
Gaining unauthorized access to user or admin accounts
Scraping valuable content to gain competitive advantage
Consuming computational resources, causing undue scaling
Increasing your infrastructure spend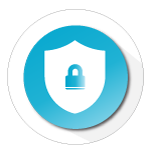 Protect your storefront against IP threats
Secure your infrastructure from DDoS and application layer attacks, by blocking them before they access your application, protecting your business and brand.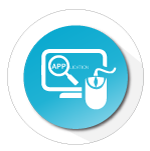 Enable accurate reporting of web traffic
Eliminating traffic coming from bad IPs or bots enables you to better understand your web traffic. This ultimately leads to better decision-making, aiding revenue generation and resource allocation.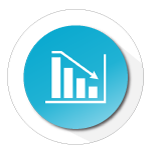 Minimize false positives
Identifying threats in real-time from a dynamic database of IPs reduces false positives, allowing good bots and legitimate traffic to access your storefront, while still blocking bad IPs.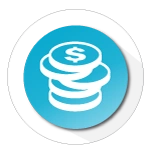 Reduce infrastructure spend
Remove traffic from threats that unnecessarily consumes computational power and causes scaling of resources.
Increase conversion rate
Filter out bad bots from real human visitors, and gather truly accurate traffic data on genuine users, boosting conversion rates.
Easy to deploy and use
Deployed in real-time, and programmed through Web Controls, threats are easily discovered using the real-time traffic viewer in the Webscale portal.
Since moving into the cloud with Webscale, we've seen our site's performance increase and our hosting costs go down. Webscale has also been instrumental in protecting our site from harmful attacks and preventing bad bots from crawling our site and affecting site stability and performance. We couldn't be happier!
Director of E-Commerce, AMI Clubwear
Deploy
Activated through a simple DNS change, allowing traffic to pass through the Webscale security platform, Bot IP Shield can be deployed and configured in seconds.

Monitor and Control
Discover suspect and malicious IPs through the real-time traffic viewer in the Webscale portal. Protect with customizable actions such as block, drop, redirect, rate limit and more, through Web Controls.

Secure
Webscale analyzes traffic and identifies IPs known to be malicious through the use of a dynamic database of approximately 10 million dangerous IPs, updated every five minutes. Webscale's Bot IP Shield disables, in real-time, all inbound communications from any IP address it marks as a threat, before they reach your application origin.
Get Started with Webscale Bot IP Shield
What our customers are saying
HELP IS AT HAND!
Schedule a 15 minute call with one of our e-commerce specialists.