Webscale CEO, Sonal Puri, wins Trailblazer Award from USPAACC West and WBEC Pacific
The award recognizes sustained success in startup go-to-market strategies
SANTA CLARA, CA, March 31, 2022 – Webscale, the Cloud Platform for Modern Commerce, today announced that their CEO Sonal Puri has been selected as the recipient of The Trailblazer Award, instituted by the US Pan Asian American Chamber of Commerce Education Foundation (USPAACC) West in partnership with Women's Business Enterprise Council Pacific (WBEC Pacific).

The award is to honor Asian American women entrepreneurs and commemorate Women's History Month. The awards were presented to the winners at "SHEroes 2022" on March 24 at Plug and Play Tech Center, Sunnyvale, California.
The boards of USPAACC and WBEC Pacific unanimously chose Sonal for The Persevering G.O.A.T Award for her stellar track record in the Valley as "The" go-to-market strategy expert earned through decades of hard work. Sonal's remarkable success as the CEO, leading and growing Webscale through multiple rounds of funding, most recently closing $26 million in Series C, came in for special praise by the jury.
"In the late nineties, armed with a postgraduate degree in building science, Sonal joined the booming tech scene in Silicon Valley in sales and marketing. With her ability to identify solutions with a perfect product-market-fit proven over four pre-product startups, combined with her years of experience in technology sales and marketing leadership roles at Aryaka Networks, Akamai Technologies, and Speedera Networks (acquired by Akamai), Sonal has become a well-respected tech CEO within the investing and startup community in the region," read the award citation.
Reacting to the announcement, Sonal Puri, CEO of Webscale said, "This is an honor for me, for our Webscale team and for the entire Asian American community of entrepreneurs and professionals who call the United States their home. I have benefited professionally from the inclusivity and meritocracy of this great nation, and I consider myself fortunate that my ethnicity or gender were not a disadvantage to my success. For many Asian Americans and especially women, that is not the case and the data stands clear."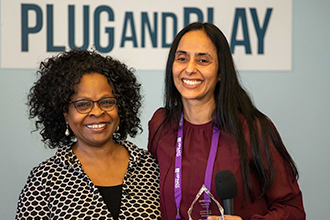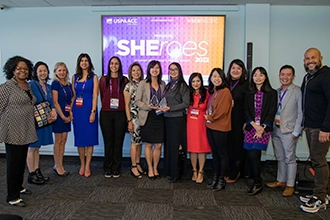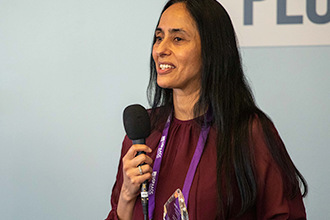 Deepti Dawar and Sandhya Mukkamala, Co-presidents, USPAACC West
, "We believe Asian Americans are at a disadvantage and if you are a woman, you are doubly disadvantaged. That makes Sonal's success nothing short of trailblazing. Her reputation in the Valley is impeccable. As entrepreneurs, we are deeply inspired by her."
USPAACC, formed in 1984, is a national, non-profit organization representing all Asian Americans in business, sciences, arts, sports, education, public and community services. Its western region chapter has 700+ members. WBEC Pacific is also a non-profit organization and regional partner of Women's Business Enterprise National Council (WBENC) which provides education and training to women business owners to assist in their pursuit of government and corporate contracting, global expansion, business development, and business succession.
About Webscale
Webscale is powering modern commerce by layering software for performance, security, availability and compliance, over a distributed global network that leverages the cloud, automation, machine learning, and DevOps protocols to address the needs of growing brands. With use cases across a variety of ecommerce platforms and architectures, Webscale simplifies the deployment and day-to-day management of storefronts, including headless and progressive web application infrastructure, and across any self-hosted or fully hosted commerce cloud. Deployed in multi-cloud environments, including Amazon Web Services, Google Cloud Platform, and Microsoft Azure, Webscale powers Fortune 1000 brands including Dollar General, Unilever, Swarovski, Olympus, Regal Cinemas, and thousands of other B2C, B2B, and B2E ecommerce storefronts across 12 countries. Webscale has offices in Santa Clara, CA, Boulder, CO, San Antonio, TX, Bangalore, India, and London, UK.
Webscale, CloudEDGE and Webscale STRATUS are Webscale Networks, Inc. brands. For more information, visit www.webscale.com. Follow us on LinkedIn, Twitter, and Facebook.
Media Contact:
Andrew Humber
Webscale
ah@webscale.com