Webscale CloudEDGE Security Wins
Golden Bridge Business and Innovation Awards 2021
Webscale security platform recognized for innovation in cloud security
SANTA CLARA, CA – October 11, 2021 – Webscale, the Cloud Platform for Modern Commerce, announced today that The Globee® Awards, organizers of world's premier business awards programs and business ranking lists, has named Webscale CloudEDGE Security a winner in the Cloud Security Innovation at the 13th Annual 2021 Golden Bridge Business and Innovation Awards.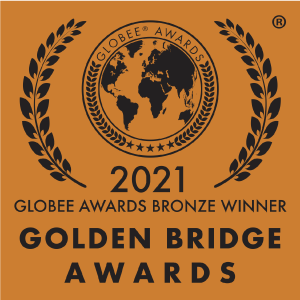 The Golden Bridge Awards recognize the world's best in organizational performance, products and services, technology innovations, marketing campaigns, product management, and customer satisfaction programs from every industry worldwide. Judges from a broad spectrum of industries around the world participated, and their average scores determined the 2021 award winners.
"Webscale took an innovative view while designing a security stack for our ecommerce merchants and understanding their unique needs and challenges for security, compliance and governance and it has paid off in every way possible. ," said Sonal Puri, CEO of Webscale. "This win is another validation of our sustained focus to address the ever-evolving security needs of digital businesses worldwide."
CloudEDGE Security deploys Webscale's award-winning security platform at the traffic edge, alongside the Webscale CloudEDGE CDN or third party CDNs, and on top of fully hosted commerce clouds, headless or PWA deployments, and on-premise applications. A highly customizable and scalable solution, CloudEDGE Security uses software, automation and analytics to proactively identify and protect web applications from the front end through web traffic, malicious code, bots or from browsers executing scripts to steal sensitive information and provide compliance to stores with global requirements.
About Webscale 
Webscale is the world's only cloud platform for the successful delivery of modern commerce applications. Offering enterprise-grade security, predictive scalability and blazing-fast performance, the Webscale SaaS platform leverages automation and DevOps protocols to simplify the deployment, management and maintenance of infrastructure. The platform supports omni-channel use cases across a variety of ecommerce platforms and architectures, including headless, progressive web applications, self-hosted and fully hosted commerce clouds. Deployed in multi-cloud environments, including Amazon Web Services, Google Cloud Platform, and Microsoft Azure, Webscale powers Fortune 1000 brands including Dollar General, Watsco, Regal Cinemas and thousands of other B2C, B2B, and B2E ecommerce storefronts across 12 countries. Webscale has offices in Santa Clara, CA, Boulder, CO, San Antonio, TX, Bangalore, India and London, UK.
For more information, visit www.webscale.com. Follow us on LinkedIn, Twitter, and Facebook.
Media Contact:
Andrew Humber
Webscale
ah@webscale.com