Webscale Solutions
By Application
A key aspect of Webscale's multi-cloud strategy that manages customer deployments across different cloud providers is the ability to express application requirements programmatically across the control and data plane. This allows tuning specific application requirements to enable automated provisioning of a wide range of web architectures. Here is a growing list of live customer applications supported by Webscale today.
Magento Cloud Hosting
Magento is the market leading e-commerce platform widely used across small and large businesses. While Magento deployments have traditionally been in private data centers, Webscale enables e-commerce vendors, with its auto-provisioning framework, to seamlessly migrate their Magento deployments to take advantage of the benefits of the public cloud. Webscale specializes in understanding the requirements across minor and major (1.x→ 2.x) Magento versions, as well as support of the Magento Community (open-source) and Magento Enterprise editions in the cloud.

WordPress Cloud Hosting
WordPress is the world's leading content management system. Webscale has migrated multiple WordPress applications to the public cloud, enhancing performance, security and uptime. WooCommerce is an e-commerce plugin for WordPress that Webscale uniquely enhances with its core features designed to deliver successful online storefronts.
WooCommerce Cloud Hosting
For both WordPress and WooCommerce, Webscale builds on its management of hundreds of customer deployments to constantly learn and update its products to include performance, security and availability optimizations. WordPress, on account of being one of the most popular platforms is constantly under security threats and has many vulnerabilities targeted and exposed. Webscale's security rulesets includes common protections against such exposure.
Oracle Commerce Cloud Hosting
Oracle Commerce is an e-commerce solution widely used by enterprises and mid-sized businesses. With Webscale supporting deployments in Oracle Cloud, it is a natural fit for Oracle commerce applications looking to grow their presence with a public cloud hosting strategy. Deep integration with the Webscale Cloud Secure platform as a Web Application Firewall, as well as access to leading CDNs worldwide, the cost advantages are significant. The Webscale WAF is available through the Oracle Cloud Marketplace.
SAP Hybris Cloud Hosting
Another popular e-commerce solution supported by Webscale platform that enables enterprises to build a complete e-commerce storefront in a modular-fashion. Deep integration with Webscale Cloud Secure for security, as well as seamless access to leading CDNs makes the decision to use Webscale Cloud hosting and management for SAP Hybris scalable, simpler and more affordable than ever before.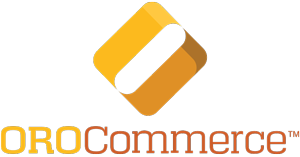 OROCommerce Cloud Hosting
B2B eCommerce is one of the fastest growing segments of the market and the combination of OroCommerce plus Webscale's cloud management expertise provides a compelling solution for all types of organizations. ORO is the only purpose built B2B e-Commerce application framework and most B2B capabilities come out-of-the-box.
Drupal Cloud Hosting
Webscale runs Drupal on a cloud-first infrastructure platform that supports traditional and decoupled Drupal applications. It provides all of the management, automation and tools needed to secure, accelerate and deliver the front end as well as the backend of global infrastructure as well as integrate continuous delivery into deployment processes for zero-downtime deployments of new site releases.
Google Web Toolkit (GWT)
Webcale has also supported B2B as well as payment site application deployments on GWT, a development environment with pre-built tools and widgets focused on javascript-based web applications. Companies choose GWT over jQuery or other frameworks for various reasons, but still need to manage server infrastructure and security. Webscale brings together all these components to deliver a simple experience.
Other Content Management Systems
Other Content Management systems (CMS) that are actively managed by Webscale include Joomla, jQuery, Ruby, as well as other Java or javascript based frameworks, custom shopping carts, customized websites which are used widely for websites and blogs.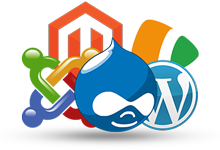 PRODUCT BRIEF | WEBSCALE E-COMMERCE CLOUD PLATFORM
The fastest, easiest way to run your e-commerce business
HELP IS AT HAND!
Schedule a 15 minute call with our e-commerce specialists and we'll help solve your challenges