Webscale is an E-commerce Cloud with a difference. The Webscale technology stack has the ability to control, both the cloud resource allocation and the behavior of applications in response to traffic patterns and web requests. This application awareness allows Webscale to truly bridge the gap between the application and its use of infrastructure. Web and Cloud Controls are simple, yet powerful DIY application control tools that solve intricate and complex traffic and application problems
Web Controls
Web Controls provide a synchronous rules-based approach to managing how e-commerce applications respond to web requests (traffic). Each control consists of a set of conditions that when true will cause the Webscale data plane (the application delivery controller) ​to execute whatever actions are associated with the control and change the behavior of the traffic. Web controls are adept at applying logic or modifying how part of an application responds to its requesters.
An example of a simple Web Control would be routing the subdomains of the application to an alternate server or cluster. Other actions could include denying or dropping a request, rewriting application responses to improve performance, or redirecting the request to an alternate location to enable a global presence for a customer.
New Web Controls are being added regularly to add more complex logic for execution within the Webscale Data Plane. These improvements are immediately accessible for every customer – the true benefit of an over-the-top, SaaS platform.
Webscale Application Control platform and Magento
Before Webscale,  the ability to control traffic behavior and infrastructure needs in response to application behavior was manual, slow and expensive, both in terms of added cost and revenue loss.
The Webscale application control platform has visibility into many aspects of application data, enabling it to diagnose a range of issues that can be addressed through automation. For example, some e-commerce applications like Magento are prone to errors where a developer deploys new code but fails to flush the cache leading to 500 errors, and non-functioning pages. With Cloud Controls, Webscale can add a condition that triggers when all application servers consistently produce 500 status codes for application requests and automatically cycle the cache.
Cloud Controls
Cloud Controls provide an asynchronous mechanism for detecting conditions within the e-commerce application and its infrastructure, and applying automated controls to alter the infrastructure available to the application deployment to address the issue adequately.
An example of a Cloud Control would be the detection of a shortfall in processing or network capacity, that would require the automatic scale out of the web application to maintain response times, performance and availability.
DATASHEET | BRINGING GLOBAL APPLICATION CONTROL TO YOU
Webscale solution simplifies the complex task of managing critical web applications in the cloud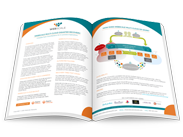 HELP IS AT HAND!
Schedule a 15 minute call with our e-commerce specialists and we'll help solve your challenges