Cloud Migration
Automatically deploy, manage and maintain server instances and web applications, removing the manual, error-prone natured aspects of an application lifecycle.
As the leader in cloud management and control, Webscale works extensively with global online businesses to help re-architect applications to take full advantage of the cloud. Our process supports the e-commerce segment's need for features, scale, and performance optimizations that would otherwise be impossible to achieve in the managed hosting environments, or via the traditional "lift and shift" approach.
It Starts with the World's Simplest Cloud Migration
Webscale has fundamentally redefined cloud migration with a new standard for simplicity, predictability and the ongoing management of your application in the cloud. There are many paths one can take when moving to the cloud, including re-platforming to a cloud-first solution, re-architecting an existing application to be cloud-friendly or just re-building an old, monolithic application into a new application that is built for the cloud. Each has cost, time and complexity tradeoffs that must be carefully considered before proceeding.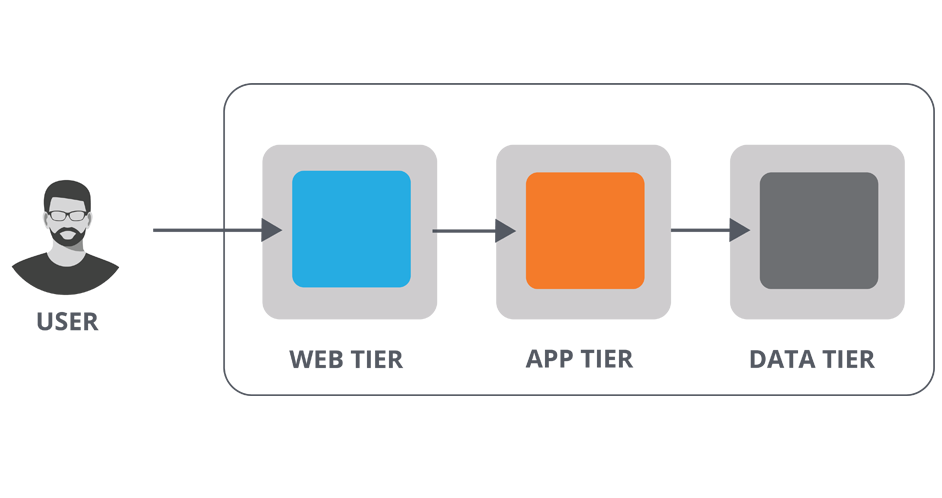 Monolithic infrastructure
(typical in static, managed hosting environments)
Cloud-native infrastructure
(typical in public cloud, designed for scale out)
Cloud Migration without the fuss
Webscale's cloud migration process is unique in that it manages application configuration, network requirements, instance details, as well as the overall deployment and maintenance discipline, as a 100% software-defined infrastructure. Migrating to the cloud becomes a simple, automated task as the entire deployment is under source and version control.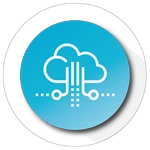 No need to lift-and-shift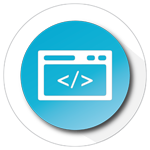 No need to re-write applications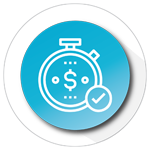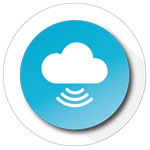 Leverage all the features of the cloud
Webscale Auto-Provisioning
Webscale's auto-provisioning workflow enables continuous integration and brings unprecedented levels of resilience for workloads. For example, if your web application is returning errors after a code change, a rolled back system can be launched in minutes, helping you get your storefront back up and running with minimal disruption.
Continuous integration also facilitates complete control up and down the stack, from performance features like content optimization, intelligent CDN usage and security features like web application firewalls (WAF), file integrity monitoring (FIM) and Distributed Denial of Service (DDoS) mitigation, to advanced infrastructure management features like right-sizing, predictive scaling and server self-healing to ensure your deployments remain cost effective and high performing with minimal human interaction.
End to End Automation, Built for DevOps
Webscale auto-provisioning uses leading configuration management tools like Chef to represent the complete application infrastructure, including networks, instances and the applications themselves in a programmable manner. The central premise is based on end to end automation and security, addressing the evolving workflow of IT organizations to DevOps-centric processes.
The Webscale platform provides agility, scalability and access to leading-edge IT capabilities, that are only available in the cloud. Moreover, cloud migration via a software-defined infrastructure, in a highly defined DevOps workflow, moves cloud deployments from weeks to minutes and automates application monitoring and control, delivering 100% available, blazing fast web applications.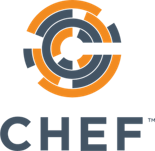 WHITEPAPER | CLOUD MIGRATION & SOFTWARE DEFINED INFRASTRUCTURE
Webscale's software defined infrastructure enables e-commerce businesses to realize full potential of the cloud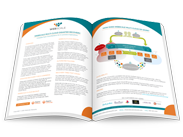 HELP IS AT HAND!
Schedule a 15 minute call with our e-commerce specialists and we'll help solve your challenges