Managed CI/CD
Automation and DevOps protocols for the world's simplest cloud migration, code deployments and ongoing management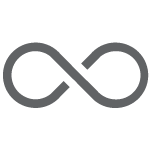 With thousands of applications migrated to the public cloud, Webscale has implemented
continuous integration, delivery and deployment across every layer of its infrastructure

to help teams automate the testing and management of their web applications.
The World's Simplest Cloud Migration
Webscale has fundamentally redefined cloud migration with a new standard for simplicity and predictability. Its cloud migration process is unique in that it manages application configuration, network requirements, instance details, as well as the overall deployment and maintenance discipline, as a 100% software-defined infrastructure. These highly defined DevOps workflows move cloud migrations from months to weeks, even days if needed, depending on project size.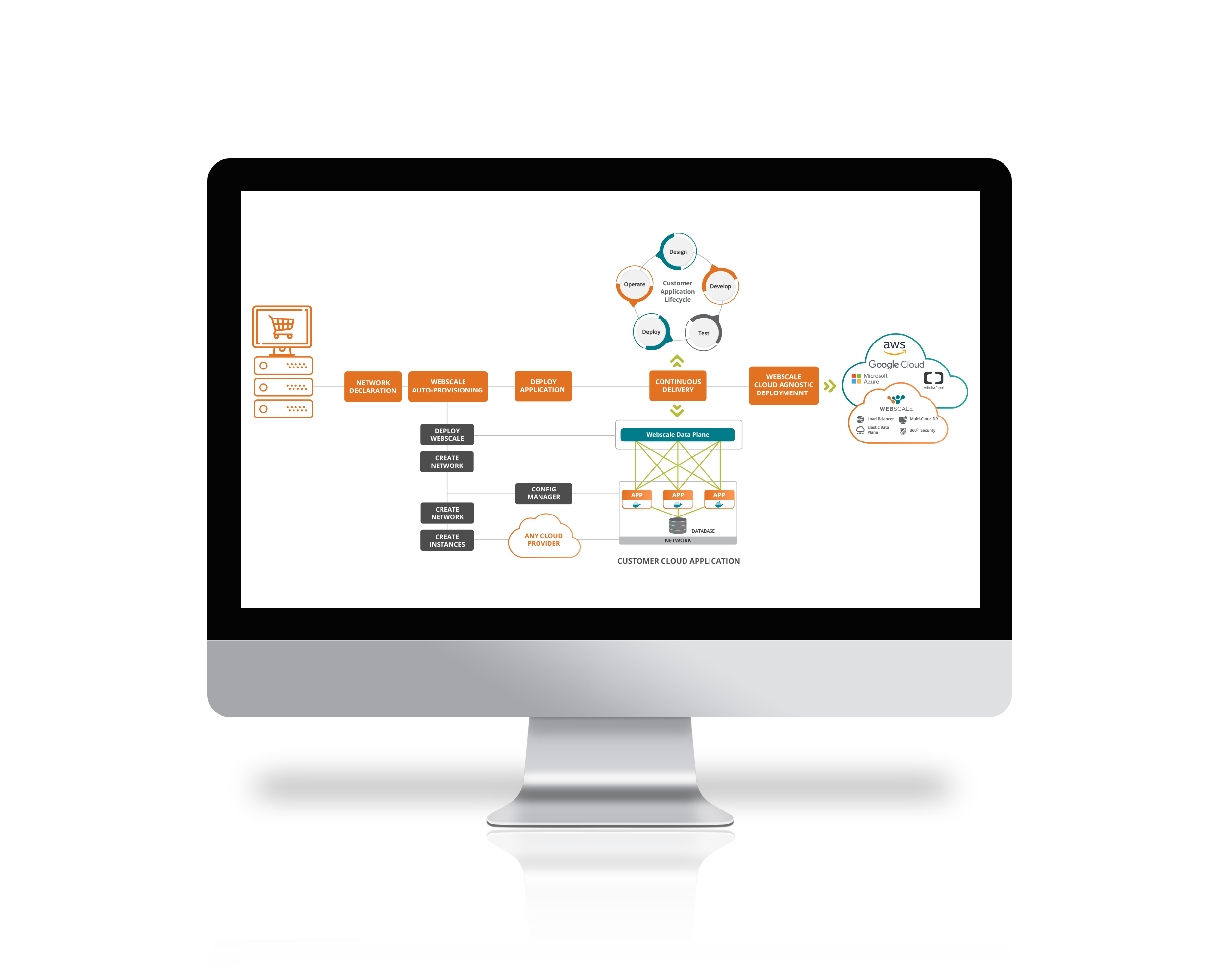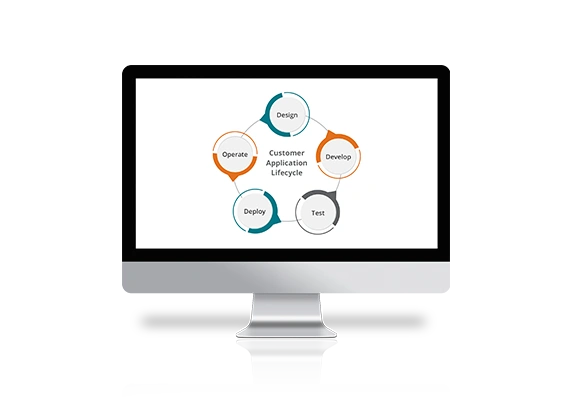 The World's Fastest, Zero-downtime Upgrades
With your storefront defined as code, future cloud deployments, such as rebuilds or new applications, become painless, one-click operations. Through its extensive use of containers that are deployed in staging, qualified and then moved to production, Webscale can perform new code deployments with zero downtime, where other hosting providers require your site to be in maintenance mode for hours.
These deployments feature end-end highly available architectures mirroring multiple zones, with stateless application clusters and database read replicas. In most code update scenarios, this allows you to upgrade one part of your application and "fail forward" to the newer one, all while continuing to handle visitors.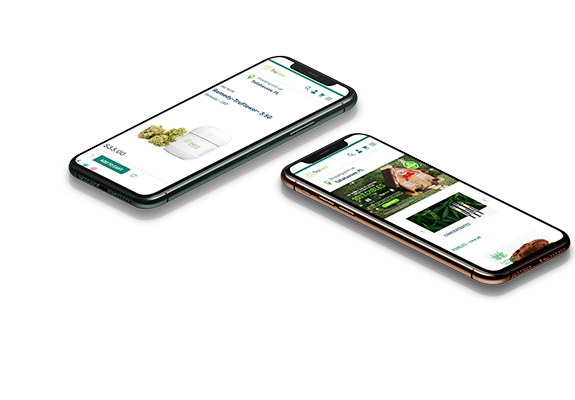 The World's Easiest Management
Webscale automates application monitoring and control, for always-on, always fast web applications. Continuous integration facilitates complete control up and down the stack, from performance features like content optimization and intelligent CDN usage, to security features like web application firewalls (WAF), Intrusion Detection or Distributed Denial of Service (DDoS) mitigation. It also enables advanced infrastructure management features like right-sizing, predictive scaling and server self-healing to ensure your deployments remain cost effective and high performing with minimal human interaction.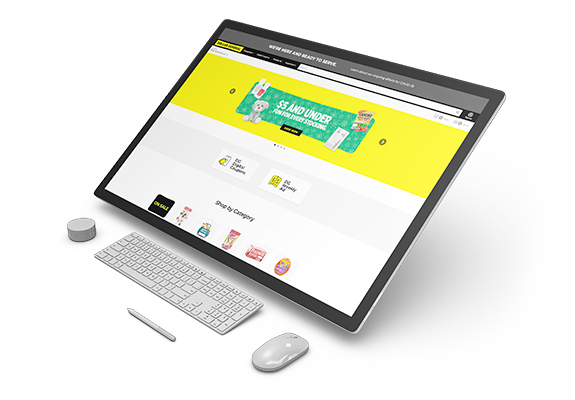 The World's Most Resilient Deployments
Webscale's auto-provisioning systems prevent human errors during deployments, and applications are always blueprinted for future use. For example, if the web application is returning errors after a code change, a pristine system can be reinstated in minutes, returning the storefront to normal service with minimal disruption. Access to production systems is limited and all changes are logged to ensure that even the activity of distributed teams is closely tracked.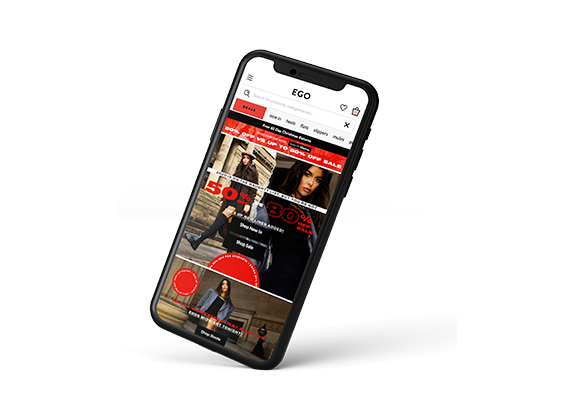 The Takeaways
Fastest cloud migration in the world
Webscale managed cloud hosted Dev, Staging, UAT and production environments
Zero-touch deployments and upgrades
Massive error avoidance during deployments with easy rollback mechanisms
CI/CD integrations with leading code repositories
Industry-leading best practices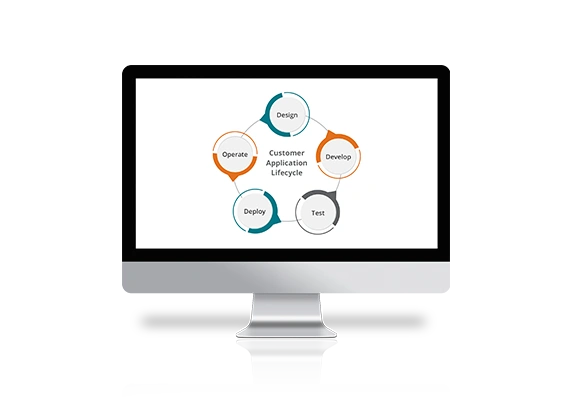 "Webscale has been very helpful with maintaining multiple websites that are all developed on different platforms. Their expertise has given us the ability to test and deploy production code faster than ever before while maximizing uptime!"


Webscale Technology Differentiators
Our cloud-native technology stack is what sets us apart from traditional hosting providers. Read our tech guide to learn more.

Global Ecommerce Security Report 2021
We reached 1572 ecommerce professionals, both merchants and developers, to gather critical security insights and key learnings from the year that broke all records.

Corporate Overview
A little about us, our cloud hosting plans, products and why thousands of merchants choose to work with us.
Dolls Kill, has an enterprise-grade ecommerce storefront, serving millions of customers every month. Learn why they chose Webscale to take them into the cloud, improve performance and help them stay live during the holiday shopping season.
Request a Demo

Schedule a 15-minute call with one of our ecommerce specialists