Cloud Hosting Benefits
Why the cloud is right for your business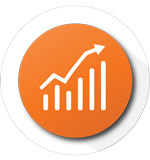 Scales with your business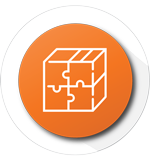 Right-sized to your needs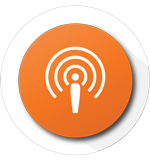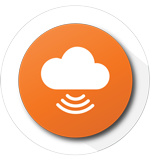 The cloud is the natural home for e-commerce and if you haven't considered cloud hosting for your storefront, it's time to start. Near infinite capacity means it scales with your business, ready to manage demand from both your current and future customer base. But every e-commerce segment is different, and ensuring your infrastructure is always right-sized and tailored to your specific needs is highly challenging without the right team and tools by your side.
Cost
In traditional, managed hosting environments, infrastructure is sized for the estimated peak load on the system. When not at maximum capacity, you're over-provisioned and over-spending. Try to reduce your costs and size the architecture for a more typical load on the system, and you run the risk of going down at your busiest times. The irony is that a number of our prospects still go down because their peaks turn out to be more that previously imagined or worse still, their application checkout layer, database or other logic hits a wall and disappoints their end users. Webscale's patented predictive auto-scaling technology right-sizes you, every time, scaling out to meet demand and immediately scaling in as demand subsides, protecting your bottom line, and ensuring you're never over-provisioned. The Webscale devops and tools team have hundreds of storefronts under their management and have automated many of the repeat tasks associated with e-commerce and cloud hosting, saving you time and money on personnel and making sure you always have the right combination of e-commerce and cloud hosting skills at your disposal.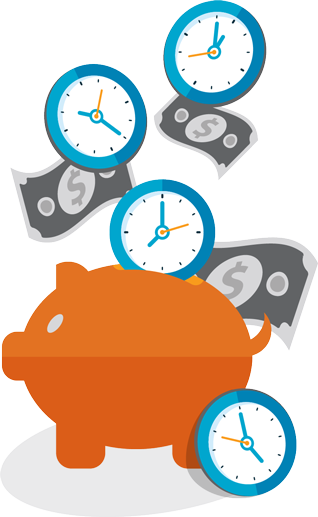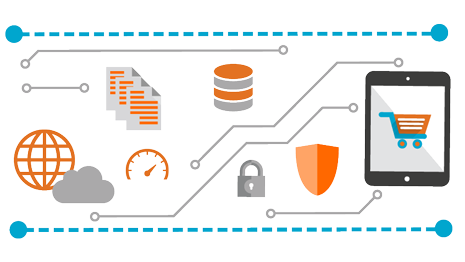 Right-sizing
It's a no-win situation for managers who believe they can simply add new systems and expand capacity when surges in traffic are expected. Money is being wasted unnecessarily if the traffic doesn't come, and the web application is constantly at risk of a viral event or marketing "success" exceeding estimations. There is a way to right size every layer of your application, right from the web layer, the app layer, the security and performance layer and the database as well.
Simplicity
The cloud isn't simple. Many businesses are shocked to see their bills increase after making the move from static hosting to cloud hosting – due to something we like to call "running naked in the cloud!" More than 40% of businesses feel they lack the expertise to migrate their applications to the public cloud, but more importantly, manage that infrastructure afterwards. Webscale was born in the cloud, and frankly so was our team. We make the migration of your storefront fast and simple, our automated platform handles most of the day to day tasks, and our 24×7 proactive support team will be working on anything else before you're even aware of it. Cloud hosting doesn't get much simpler.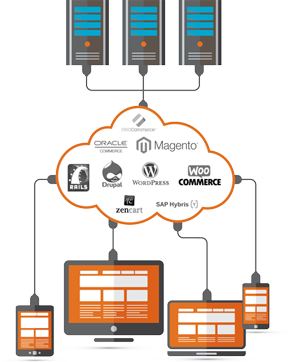 The Public Cloud – The Natural Home for E-Commerce
Scales with your business, just like the big guys
Provides near infinite capacity, giving you the flexibility to compete
Uptime and reliability unrivalled by static hosting with redundancy at every stage
Pay for only what you use, with predictive auto-scaling
Platform for automation, reduce manual headaches and errors
Be as resilient as Amazon.com – disaster recovery across cloud regions
How we differ from AWS-standard tools
Some cloud providers, like AWS offer "dynamic scaling" to address the issue of unexpected surges in traffic. Promising improved flexibility in deployments, these services claim to reduce the need to predict and manually bring additional resources online, yet this scaling is still governed by thresholds that must set by the infrastructure manager, and integrated with a load balancer (provided by the cloud provider, or sold separately) so that traffic can be distributed evenly across the dynamically created servers. Adapting to traffic in this manner will always be reactive, and infrastructure will either not scale until there is already a problem, or money is wasted by scaling at a lower threshold when not necessary. The set up and management of these rules is far from trivial, and the scale-in is slow and expensive. More importantly, if you are an e-commerce website with a global business, you are likely deployed across multiple vendors in multiple geographic regions. If this is your situation, then being reliant on a single vendor is simply not practical and a cloud-agnostic solution, that can be deployed across private, public and hybrid clouds is not only desirable, but critical to the growth of your business.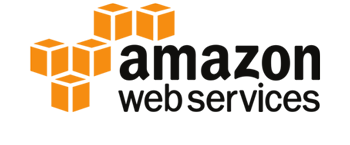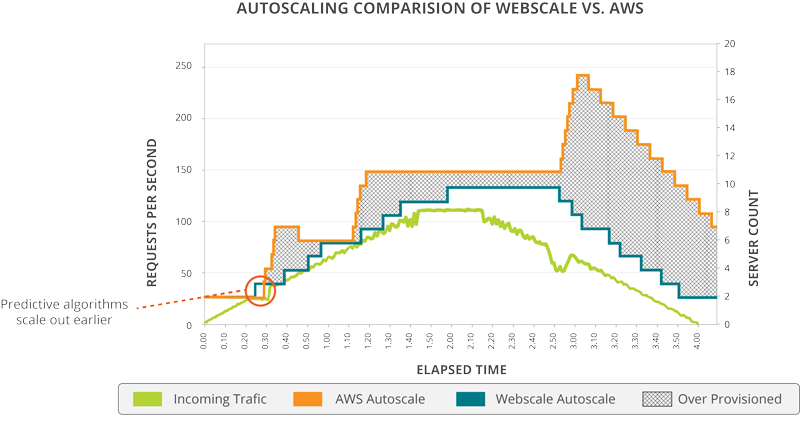 WHITEPAPER | THE SIMPLEST CLOUD MIGRATION IN THE WORLD
The new standard for cloud migration offering simplicity, predictability and easy ongoing management of your application in the cloud.
HELP IS AT HAND!
Schedule a 15 minute call with our e-commerce specialists and we'll help solve your challenges