Headless / Progressive Web Apps
Simplify headless deployments with a SaaS hosting platform available today and running in all hyperscale public cloud providers
What is headless ecommerce?
Increasingly, ecommerce market leaders are focusing on enriching user experiences across a wide variety of buyer endpoints such as voice-enabled shopping assistants, smartwatches, smart TVs, as well as the usual suspects – smartphones, tablets, and computers. Headless ecommerce refers to the technology, and architectures, that enable a separation of the front end presentation layer (or the front-end and your customer's view of your site) from the back end, enabling a highly customized and consistent user experience across these different device types and interfaces.
Why a headless ecommerce infrastructure might be right for you?
You have a current or future need to allow shopping on your website from devices with very different user interfaces, such as smartwatches, phones, tablets, etc.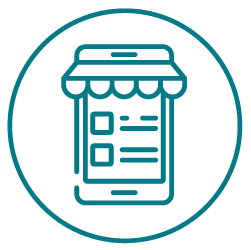 You have an omnichannel strategy where buyers can browse or purchase products in your physical store or at a kiosk, and have them shipped to their home.
You are encumbered by a lack of customization for your storefront, because it is contained within a fully hosted platform that limits the flexibility of the presentation layer.
Webscale Headless Architecture
Deploying a headless architecture requires the presentation layer to be decoupled from the backend, where most of the key ecommerce functions reside, like the shopping cart, product catalog, payment systems, and more. An API layer enables these back end functions to be utilized by the front end. With the presentation layer now free of the constraints of the ecommerce application, developers can use the APIs to deliver an endless variety of custom user experiences to any screen, on any device.
Webscale delivers ecommerce infrastructure via a decoupled data plane and control plane, which enables the efficient management of all the infrastructure pieces needed to deploy and deliver the front end, while increasing the security, performance, and uptime of the overall application itself. Webscale also deploys custom technologies such as Site Splice, which makes it easy for developers to "route" device-specific and functionality-specific needs to the appropriate services, and Site Cache, which caches these responses, making application development and user experience faster.
With Webscale managing your headless infrastructure, digital agencies and business owners have the architectural freedom to be more nimble in building and evolving the presentation layer, refreshing their brand, accelerating end-user experiences, securing their storefront from cyber attacks, and scaling the capacity of the site to handle varying user demand.
Any platform. Any cloud.
Webscale is an ecommerce platform and cloud agnostic, which means we can support any combination of applications, in any headless environment. Webscale is the only hosting provider to offer merchants this level of flexibility.
Efficient management of infrastructure
With its decoupled data and control planes, Webscale streamlines the management of a headless deployment. In addition, its portal gives merchants deep insight into the traffic and security status of their infrastructure.
Improved security
Going headless with Webscale means having a powerful web application firewall (WAF) and bot management solution protecting your storefront. Webscale provides the ecommerce industry's only 360-degree security platform.
Rapid turnaround. Zero maintenance.
Webscale is already deployed and running in 75 cloud regions across all hyperscale cloud providers globally. This means the turnaround time to going headless is instantaneous, with no maintenance required by the customer.

Blazing performance across all devices
Image management technology ensures optimized content is being served to whatever device your customer is using. Site Splice and Site Cache enhance routing of the right content and caching of responses, to make development and UX faster.
100% Uptime
With predictive auto-scaling and load balancing, Webscale ensures headless deployments are always available, across all devices. This includes scaling the capacity of the presentation layer to handle varying user demand, across various user interfaces.
Do you need a progressive web application?
As part of your headless ecommerce strategy, you might decide to further enrich your mobile users' shopping experience with a customized progressive web application (PWA). PWA enables vendors to deliver a mobile app-like experience without users having to download and setup an app on their smartphones.
A PWA strategy might be a good fit if:
You have increasing mobile traffic and checkouts
Not enough of your mobile users download your mobile app 
You do not want to cater to the development of apps for multiple device platforms
You do not want to be encumbered with ever-changing App Store rules and restrictions
You want your mobile users to have a graceful "offline" experience
Features and Functionality
Webscale's data plane "fronts" your entire headless architecture, and protects all traffic with its built-in web application firewall (WAF). It is globally distributed, with 100% high availability and built-in redundancy, to keep it running around code-related and cloud provider outages. The data plane itself will auto-scale out and in, to accommodate changing traffic and capacity needs, while optimizing cloud costs.
In headless architectures, backend services and media can exist as different components, independent of each other. Rich user experiences are enabled by the front end making decisions on what backend components are used and which functionality of the backend is accessed. Site Splice enables "routing" of device-specific traffic to specific components running within the backend infra or through 3rd party applications.
Performance remains a critical aspect of user experience with a headless/PWA architecture. With the separation of frontend and backend, and a well-defined API interconnection between the two, there is an increased scope of caching data and content outside of the backend infrastructure. Webscale Site Cache enables caching responses, media and API values for longer periods of time, reduces load on backend components, resulting in a much faster user experience.
Deploy
Webscale headless and PWA architectures can be deployed in most hyperscale cloud providers as a managed application, with one
or more API or application clusters "fronting" traffic and API requests to the back end components.

Monitor
With complete visibility into all requests going to the application, Webscale can provide comprehensive analytics into how different user devices are accessing the application, and how they are impacting the performance and availability of the application.

Manage and Secure
As new user shopping touchpoints are added, or existing ones are changed, Webscale can manage these changes dynamically and transparently from the application back end by caching and routing traffic to alternate back end components.
Learn more about deploying a headless/PWA infrastructure with Webscale
What our customers are saying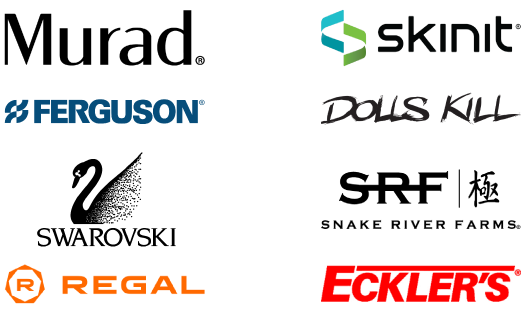 HELP IS AT HAND!
Schedule a 15 minute call with one of our e-commerce specialists.