Webscale CloudEDGE PWA
Delivering Fast, Secure PWA Experiences in Minutes
Webscale CloudEDGE PWA is the industry's first end-to-end progressive web app delivery solution that enables the rapid deployment and delivery of any PWA framework, from within the CloudEDGE CDN, in a matter of minutes.
Why Ecommerce Businesses need
CloudEDGE PWA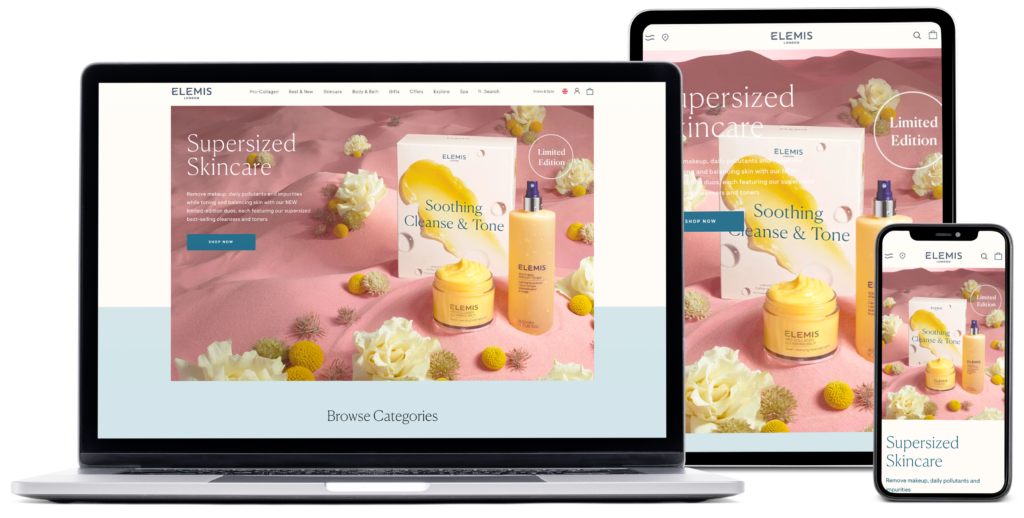 With mobile commerce representing over half of all online sales, brands and B2B organizations need native app-like experiences, with lightning-fast load times, and device-optimized performance, to improve their user experience.
CloudEDGE PWA seamlessly integrates with any market-proven open source or licensed PWA framework, or 3rd-party Jamstack, to enable merchants anywhere to quickly launch progressive web app sites, that combine traditional website functionalities with the best mobile app features,. CloudEDGE PWA supports any commerce platform backend, including Adobe/Magento, Shopify, Hybris, Salesforce Commerce Cloud, or BigCommerce.
Deliver PWA at Scale
Designed from the ground up to deliver lightning-fast performance at scale, for any ecommerce platform, including Adobe/Magento, Shopify, Hybris, Salesforce Commerce Cloud or BigCommerce.
Support for all PWA Stacks
CloudEDGE PWA supports any PWA stack from open-source to custom packaged or licensed solutions, including Jamstack environments.
Improve Lighthouse Performance Metrics
CloudEDGE PWA delivers browser requests and responses directly from the edge, with full page caching for faster page loads and improved Lighthouse scores.
PWA API Observability and Control
The Webscale Portal and Web Controls together allow deep observability into traffic trends, threat analytics, forensics, and troubleshooting from the edge to the origin.
Fully Configurable and Programmable
Enable intelligent code execution and testing processes, from development to production, all from within the Webscale Portal.
Turnkey PWA Delivery
Enable commerce customers with an easily scalable solution that delivers instantaneous mobile performance, and Lighthouse score improvements.
Image Handling, Edge Caching, Load Balancing
Image optimization at scale, per request context, with load balancing, edge caching, and service handling – all located at the edge – without cloud deployment bottlenecks and resource constraints.
Pre-integrated with PWA Microservices
CloudEDGE PWA natively integrates and consumes a variety of commerce PWA services delivered via GraphQL, REST, and other APIs, out of the box.
Security Against Zero Day Attacks
From WAF, Fraud Detection and Bot Management for carding attack protection, CloudEDGE PWA integrates advanced security handling, at scale, all the way to the origin.
Single Pane of Glass Observability
The Webscale Portal and Web Controls allow deep observability into traffic trends, threat analytics, and troubleshooting from the edge nodes to the origin.
DevSecOps and Continuous Edge Delivery
Webscale leverages automation and highly-defined DevSecOps protocols to enable fast setup of a reliable CI/CD pipeline for commerce application delivery.
How Does Webscale's

CloudEDGE PWA

Work?
With Webscale CloudEDGE PWA, every element of your infrastructure is optimized to work together seamlessly, eliminating the need for merchants or developers to learn and configure tedious build tool chains.
New frontend code can be automatically tested and deployed at Webscale's global CloudEDGE locations, without any IT or DevSecOps constraints around the provisioning, scaling, or management of origin servers.
"We needed an enterprise-grade security provider for our PWA store, deployed on a React frontend with Magento Cloud backend. Webscale's deep expertise in ecommerce security and unmatched flexibility to support any deployment model were key in effectively addressing our pain points."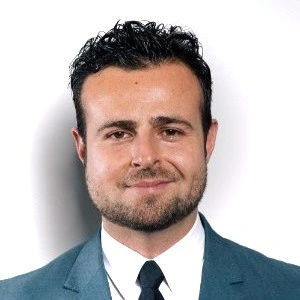 Luigi Raf
Senior Director
Global Digital Experience
Get Started with
Webscale CloudEDGE
PWA
Get Started with Webscale CloudEDGE PWA

Quickly launch PWAs via GraphQL, REST and other APIs for any ecommerce platform
Request

a Meeting

Schedule a 15-minute call with one of our ecommerce specialists