Webscale CloudEDGE Security
Powerful, Fully-Managed Security. Built for Ecommerce.
Webscale CloudEDGE Security is a fully-managed security suite, deployable alongside any CDN or WAF, and on top of any ecommerce platform. Leveraging deep analytics and automation, CloudEDGE Security proactively identifies sophisticated threats to modern commerce platforms, and implements the necessary controls to mitigate them before they impact your business.
Why Ecommerce Needs Powerful Security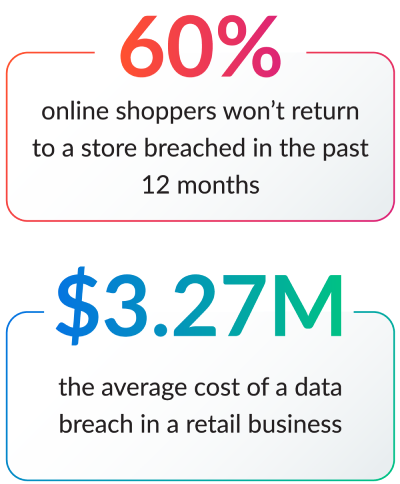 The threat landscape for ecommerce businesses is continuously evolving, with bad actors executing increasingly sophisticated attacks every day – from DDoS (Distributed Denial of Service) or cross site scripting attacks, to carding attacks, skimmers, malware, content scrapers, and more.
Security breaches can not only cause downtime and a loss of revenue, but also severe damage to a brand's reputation, impacting customer trust and loyalty.
Today's high traffic ecommerce sites need a comprehensive security solution that goes beyond traditional, basic WAFs, and implements a robust 360-degree security suite that has been built to address the specific needs of the segment.
Introducing Webscale CloudEDGE Security
Available in two plans –
Self-Managed
and
Fully-Managed
– Webscale CloudEDGE Security is an end-to-end security software and managed services solution that provides the ecommerce industry's most robust protection against attacks through web traffic, malicious code, or browsers executing scripts stealing sensitive information.
Websites protected by CloudEDGE Security have always-on security with application-aware, customized rules to protect against sophisticated attacks. In addition to a managed WAF, CloudEDGE Security includes a range of features that allow for real-time application monitoring and analysis through machine learning, fraud detection, automated mitigation, and ongoing protection.
CloudEDGE Security can be deployed in front of any ecommerce platform, including headless, composable and PWA environments.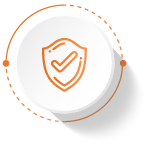 Protect the application from unwanted traffic
Prevent cyber criminals from circumventing the firewall and attacking the application tier and database. App Shield locks down access to the application infrastructure from any traffic not approved by the Webscale data plane.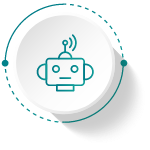 Detect and mitigate bad bots in real-time
Real-time bot monitoring proactively identifies suspicious browsing and attack patterns, mitigating malicious bots through IP reputation and machine learning techniques.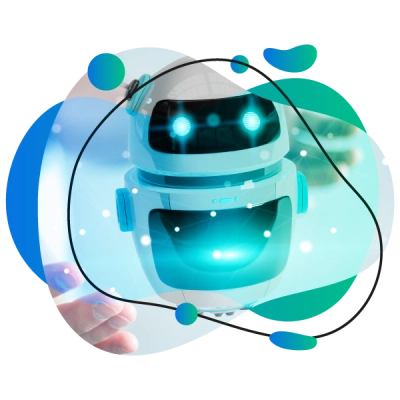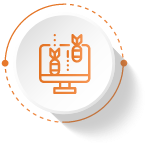 Activate DDoS Protection with a single click
DDoS Shield Mode offers single-click protection by instantly forcing the application to grant access to real users only, while the DevSecOps team identifies the root cause.
Enhance trust between browser and application
Critical for preventing MageCart and similar attacks, our real-time Content Security Policy (CSP) protection extends security beyond traffic and application infrastructure, to the browser. There it identifies, in real-time, any script violation from a pre-established policy, and reports (or prevents) the malicious script so that administrators can take immediate action to protect the website.

"Would happily recommend Webscale to any ecommerce business. Their innovative security solution keeps our customers safe by proactively monitoring, detecting and defending against any attacks."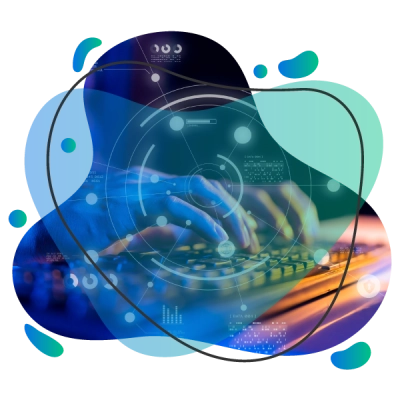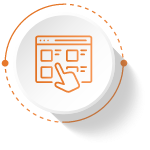 Unmatched visibility and control
Web Controls enable site admins to use pre-defined, pre-tested security rulesets based on their ecommerce application, or create their own, minimizing the need to discover, define, and maintain the rules themselves.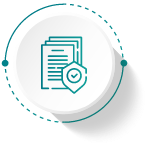 Maintain PCI-DSS compliance
Webscale is a PCI-DSS Level 1 Service Provider, ensuring our customers' web applications are maintaining robust security policies, at all times, and adhering to the latest PCI security standards. Webscale also offers SOC2 and HIPAA compliance.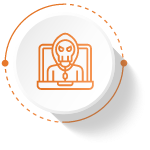 Stay secure against OWASP Top 10 threats
Webscale automatically protects critical web applications from the most common vulnerabilities, such as SQL Injections, Cross-Site Scripting (XSS), Cross-Site Request Forgery (CSRF), and other OWASP Top 10 threats.
CloudEDGE Security is deployed on top of any ecommerce platform and alongside, or as a replacement for, traditional CDNs, WAFs and other point security solutions. Merchants on fully-managed plans work alongside our DevSecOps team of ecommerce security specialists to identify and resolve any threats.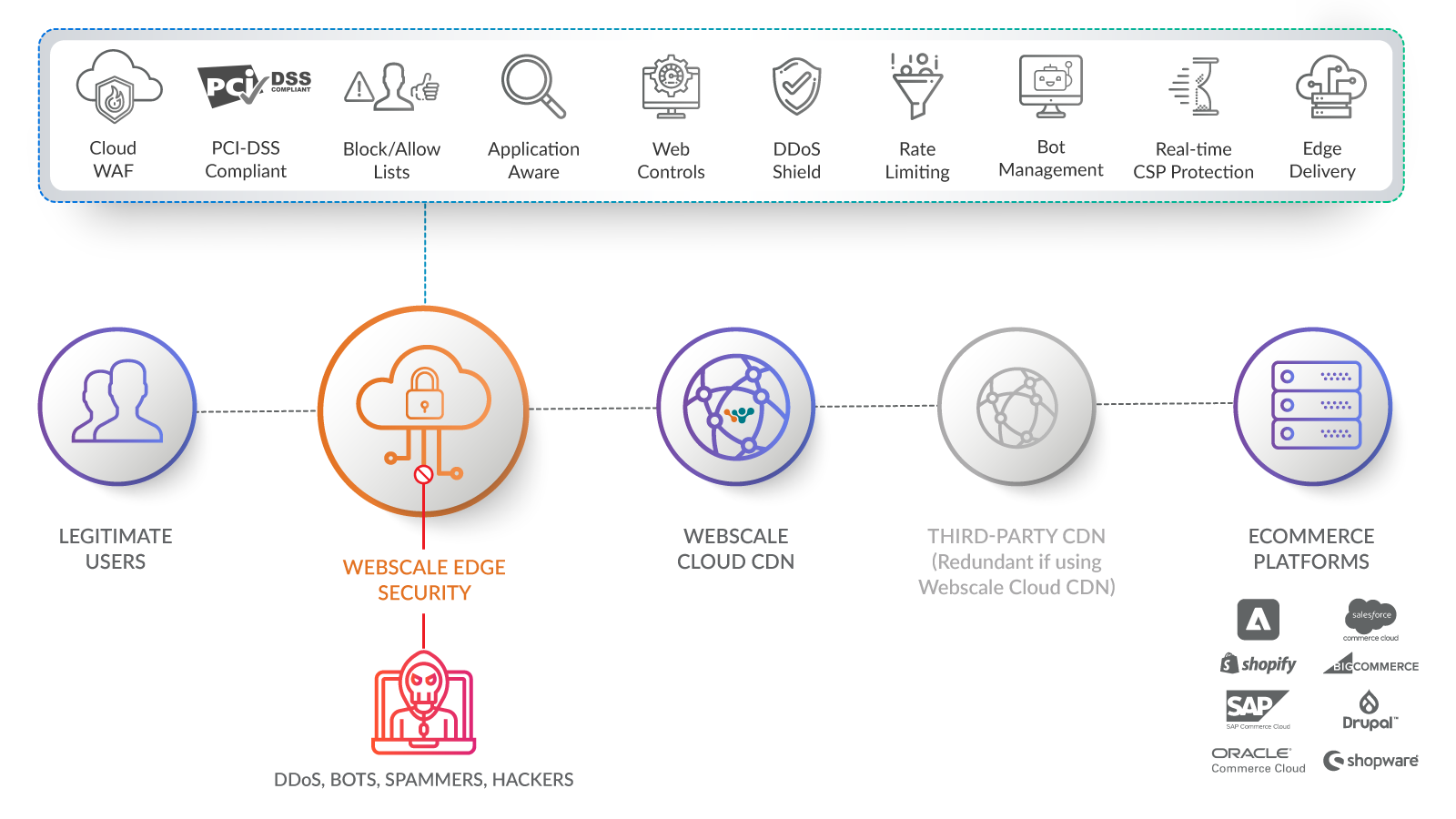 My storefront is on a Webscale software plan. Should I still procure CloudEDGE Security?
Webscale software plans come embedded with security features. The advanced security features of CloudEDGE Security are included in the Webscale Elite software plan. If you are on Webscale's Base, Advanced or Premier software plan, you may want to consider adding CloudEDGE Security for ensuring comprehensive protection from all complex threats.
My storefront is not hosted by Webscale. Can I deploy CloudEDGE Security?
Can I procure CloudEDGE Security without signing up for a Webscale software plan?
Yes, you are not required to sign up for a Webscale software plan if you do not need it.
Is Support included in CloudEDGE Security?
CloudEDGE Security Self-Managed plan comes with a Standard Support package. For CloudEDGE Security Fully-Managed plan, Managed Services support package will need to be procured at extra cost. For more information on Webscale Support, click here.
I have deployed a WAF and/or CDN? Does my storefront still need CloudEDGE Security?
Most ecommerce businesses rely on their public cloud service provider's security and/or sign up for a WAF (Web Application Firewall), which is not suitable as a stand-alone security solution. Some CDNs come with an inbuilt WAF and/or DDoS protection as a feature but again, they are limited in scope with regards to the range of threats they can defend against. Modern commerce is being targeted by complex and evolving threats that demand enterprise-grade security. With omnichannel commerce, the perimeter is expanding with numerous touchpoints and third party integrations, all opening up new and unknown vulnerabilities.
Webscale's security stack has been purpose-built for ecommerce and leverages AL/ML-led automation and deep analytics to protect checkouts and storefronts from sophisticated attacks: form jacking (Magecart), bots & scrapers, access breaches, DDoS attacks, broken access control, cryptographic failures, injection (SQL and XSS) and server-side request forgery (SSRF).
Webscale CloudEDGE Security can be deployed alongside any existing WAF and/or CDN.
My storefront is a headless PWA. Can CloudEDGE Security work for us?
CloudEDGE Security can be deployed in front of any ecommerce platform, including headless, composable and PWA environments.