Powerful Security. Protection you can Trust.
Built for Ecommerce.
Request an ecommerce assessment
The Webscale Ecommerce Security Suite leverages analytics and automation to deliver proactive monitoring, detection, diagnosis and alerting to protect storefronts from complex threats. Deployed at the edge, and all the way to the backend, the Webscale Ecommerce Security Suite is the only protection your storefront will ever need.
Download our Webscale
Security solution brief
Download The Global Ecommerce
Security Report 2023
Cyber Security for Ecommerce from the Origin to the Edge
Every merchant will face a security threat
Every year ecommerce merchants, and their customers lose billions of dollars due to credit card fraud, carding attacks, bad bots, malicious injections, and other attacks that compromise the integrity of an online transaction. Can you survive a security breach? If you do, will your customers return?
360-degree Continuous Protection
Enterprise-grade ecommerce security from the edge to the origin
Modern commerce has many touch points, leaving the front and back ends equally vulnerable. Are you trusting your brand reputation to a simple WAF (web application firewall) – a "front-door" security solution that leaves the "back-doors" open?
Webscale leverages automation and analytics to ensure total protection from the origin to the edge
Proactive monitoring, detection and mitigation of the most dangerous attacks, including form jacking (Magecart), bots & scrapers, access breaches, DDoS attacks, and injections (SQL and XSS)
Defend Against Account Takeovers
Detect repeated failed login attempts in real-time security observability
Social engineering attacks, like phishing, are commonly used to extract ecommerce account information from unsuspecting shoppers, and are often used to conduct credential stuffing attacks.
Webscale's real-time Traffic Viewer provides deep visibility into login pages, tracking both successful and failed logins, detecting brute force attacks
Rate Limiting shuts down, or restricts access, to login pages
Ecommerce Bot Protection
Deliver a flawless user experience, for real users
Bots can represent more than 50% of ecommerce site traffic. Bad bots can consume cloud capacity, scrape content, and cause slowdowns that impact the user experience for real customers.
Rate Limiting and Web Controls allow merchants to block threats, limit their requests, and provide access to valid users only
Webscale Bot Manager identifies legitimate bots (Google, Bing) using pre-configured Address Sets, and serves them from Dynamic Site Cache freeing up infrastructure
Going Beyond Detection
Quick mitigation, and long term prevention
Does your security solution provider stop with detection? Many leave remediation to the merchant or the developer, leading to a delay in both preventing the breach, or containing the impact of the attack.
Webscale's DevSecOps team works alongside developer and admin teams to not only detect, but mitigate security threats

Perform quick mitigation with Web Controls, and advanced features like CSP (content security policy) Protection, DDoS Shield (

DDOS attack prevention

), and App Shield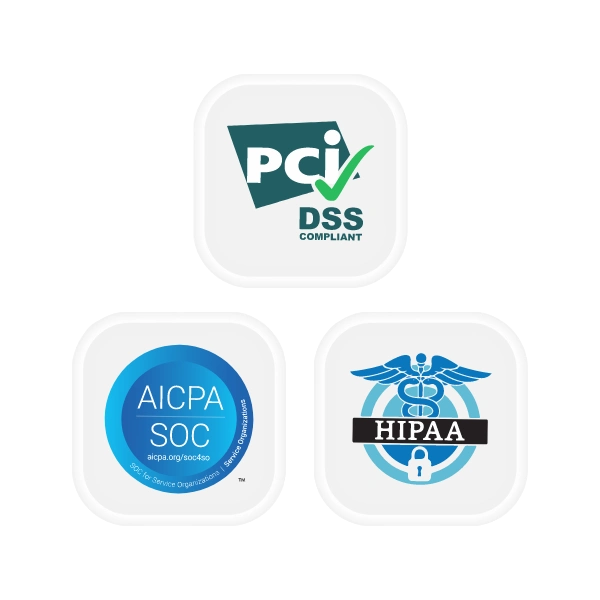 100% Compliance
Strengthen customer trust and loyalty
Almost 60% of small to medium-sized ecommerce businesses don't survive a cyber-attack due to the loss of customer trust and brand reputation. With Webscale, you can protect your customers' personal and financial data from threats, without making any changes to your application.
Webscale Malware Scanners are on 24-7, conducting monitoring and alerting in real-time
PCI-DSS Level 1 compliant; SOC2 Type II certified; HIPAA compliant
Gains from deep visibility and accessibility into their infrastructure, and remarkable page speed improvements.
read more