"
Enterprises that are relying on cloud-based applications and mobile computing should evaluate ADCaaS options to provide needed features to ensure the performance and security of distributed applications.
"
Mark Fabbi, VP Distinguished Analyst at Gartner
Learn More about Webscale's A-La-Carte Products
M1 Support
A security-focused SaaS platform that allows merchants to continue to use M1 beyond EOL, securing their site against exploits, from the point of entry to the backend infrastructure.
Cloud Bot Manager
Next-generation bot management solution, powered by machine learning, protecting digital businesses from rapidly growing and increasingly sophisticated automated threats.
Cloud Secure
The application-aware cloud Web Application Firewall (WAF), addressing the pain points businesses face with regards to the security, availability and performance of their critical web applications.
Cloud Image Manager
Automated image optimization and management solution for improved site performance, enhanced user experience across all devices, and reduced costs.
Hear from one of our customers
WHITEPAPER | WEBSCALE TECHNOLOGY DIFFERENTIATORS
See what sets Webscale apart from its competitors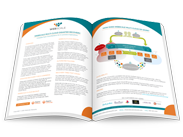 HELP IS AT HAND!
Schedule a 15 minute call with our e-commerce specialists and we'll help solve your challenges