Webscale Cloud WAF
The application-aware, web application firewall designed to address the security of critical ecommerce applications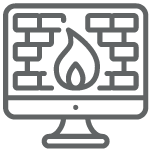 Webscale Cloud WAF is a SaaS-based, application-aware, programmable web application firewall that secures transactions from the browser, to the Webscale data plane and deep into the application infrastructure, getting rid of the need for expensive "edge" solutions.

This includes monitoring and analysis through machine learning, detection, mitigation, and ongoing protection, enabling always-on security with application-aware, customized rules to protect against sophisticated attacks.
Why Ecommerce Businesses Need
Webscale Cloud WAF
Protection from common cyber-attacks including account takeovers, hijacked gift cards, DDoS attacks, credit card theft, phishing, and malware.
Protection beyond the 'front door': attacks are becoming more frequent at the application layer where most of the customer information resides.
Safeguard your online storefront's brand, reputation, and revenue.
Many traditional WAF solutions lack the depth of features to block sophisticated cybercriminals that use automation and 'back doors' to execute attacks at scale.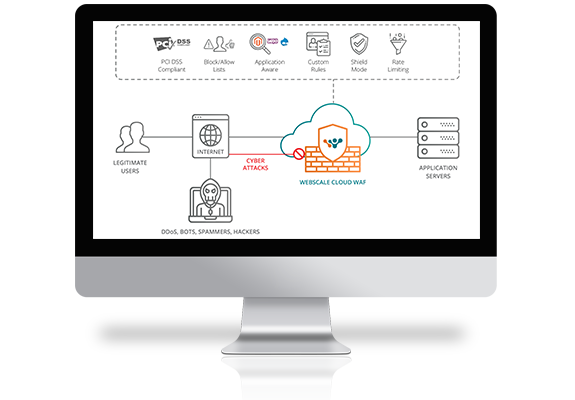 Mitigate DDoS Attacks
DDoS attacks can bring a website down in seconds, while being complex to detect and mitigate. Webscale Cloud WAF identifies and blocks millions of attacks daily from all over the world, automatically learning from each new threat.

Access Control in Real-time
Threats often originate from known sources. Webscale Cloud WAF instantly blocks, redirects or allows requests and sessions by IP address, device type or geographic location.

Enjoy Best-in-class HTTPS Support
Webscale Cloud WAF supports the latest SSL/TLS standards, without having to make any changes to the web application infrastructure. Deploying Webscale Cloud WAF adjacent to the web application ensures better SSL/TLS offload and encryption from the application servers, enabling more efficient use of infrastructure.
Ensure PCI-DSS Compliance
The Webscale Cloud WAF is Level 1 Service Provider-grade PCI-DSS compliant, ensuring your web applications are adhering to the latest PCI security standards. With Webscale, you can quickly and easily protect your customers' sensitive data from external threats, without making any changes to your web application. 
Activate DDoS Protection with a Single Click
Webscale Cloud WAF automatically protects critical web applications from the most common vulnerabilities such as SQL Injection, Cross Site Scripting (XSS), Cross Site Request Forgery (CSRF), and other OWASP Top 10 threats.

Benefits of True Cloud SaaS
Webscale Cloud WAF is simple to deploy and easy to manage via an intuitive customer portal. Offering significant ROI benefits over hardware and software-based deployments, Webscale is a true SaaS solution, always future-proofed with new security rules and software updates, automatically applied across our entire customer base instantly.

Unmatched Visibility and Control
Webscale's Web Controls enable site administrators to use pre-defined, pre-tested security rulesets based on their e-commerce application, minimizing the need to discover, define, and maintain the rules themselves. With Web Controls, site administrators can also create the equivalent of firewall rules, without having a deep technical understanding of how to build them. They have been designed to allow a user, of any skill set, to quickly take actions to ensure enterprise-grade security, high availability, and fast performance of their web applications.
"Webscale support and services allow us to put our people, partners and patrons first. Webscale is a complementary team that allows us to achieve our ecommerce goals and deliver the best possible experience for our guests and to maximize revenue for our partners. I am very satisfied with everyone at Webscale."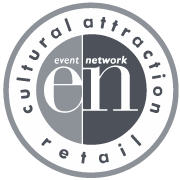 Features and Functionality
Webscale Cloud WAF is the only WAF designed with application awareness, including specific optimizations for ecommerce and enterprise web applications. Each web application may have different security needs and the ability to apply custom security policies is critical for web application owners and IT. Webscale Cloud WAF enables predefined security rulesets based on the ecommerce application.
Webscale's decentralized and software-defined web application delivery architecture allows the data plane to reside in close proximity to the web application, giving it unprecedented, real-time insight into all activity, while its control plane is able to make changes and deploy safeguards if issues are detected.
The Webscale Cloud WAF empowers application owners to block requests for a specified duration, or rate limit resource-intensive user sessions to mitigate their impact on the overall application.
The Webscale Cloud WAF offers superior flexibility in maintaining block/allow lists to block (or allow) requests and sessions by IP address, user agent or the user's origin country.
Webscale Cloud WAF allows enterprises to upload, create and configure custom security rules to meet their particular security and business needs, all from within the Webscale portal. Webscale automatically includes WAF rulesets specifically fine-tuned for many applications, including online storefronts.
When an application is inundated with a flood of web-traffic from a distributed set of bots, Webscale Shield mode provides instant, one-click DDoS protection, only validating human users to access the application by passing through a customizable microsite.
What our Customers are Saying
"We've had zero downtime and much faster site performance on Webscale than we did with our previous managed hosting provider. Webscale has been instrumental in helping us get through the holiday season."
Andrew Savage
Chief Operating Officer, Dolls Kill
"One of the reasons we went with Webscale was for the support. They even made suggestions on changes to Magento – they can handle anything. It's like having a couple of extra team members. Since switching to Webscale, our site has been running much faster and we've had zero downtime."
Jesse Thomas
Web/Ecommerce Manager, Skate One Corp
Request a Demo

Schedule a 15-minute call with one of our ecommerce hosting specialists.