Optimized Performance
Lightning fast page loads through automated performance optimizations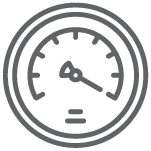 A delay of only 100ms can result in up to a 7% decline in annual revenue for the average ecommerce storefront.

Webscale accelerates page views through end-end website performance optimizations, from the Internet edge to the Webscale layer and beyond, to the application infrastructure.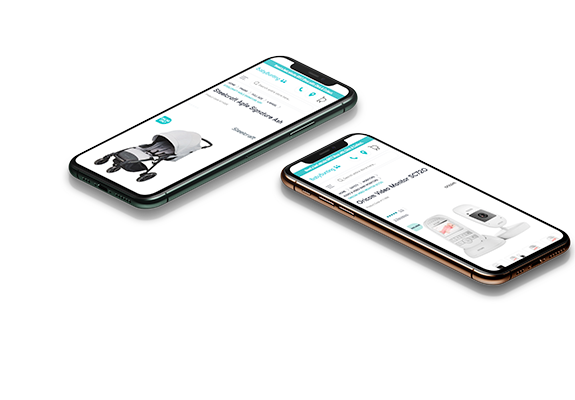 Smarter Page Acceleration through Automation
A web page asset can be static (does not change frequently) or dynamic (changes on a per-user basis). Webscale is constantly monitoring and improving all facets of your web application, from better caching to CDNs to refactoring web pages, to accelerate the time for the user to interact with the website.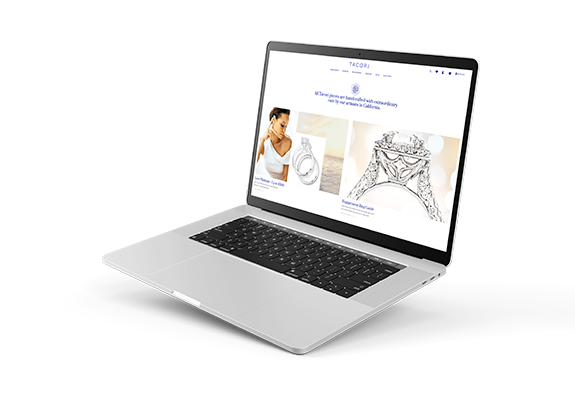 Ditch the Premium CDNs
Most commodity CDNs provide online merchants with the required proximity to serve static content close to their end users, yet many merchants feel compelled to invest in premium CDNs to get access to more advanced security and performance features. Webscale integrates a highly optimized stack of performance and security technologies into its cloud delivery platform, straight out of the box, removing the need to make lengthy commitments to extremely expensive premium CDNs.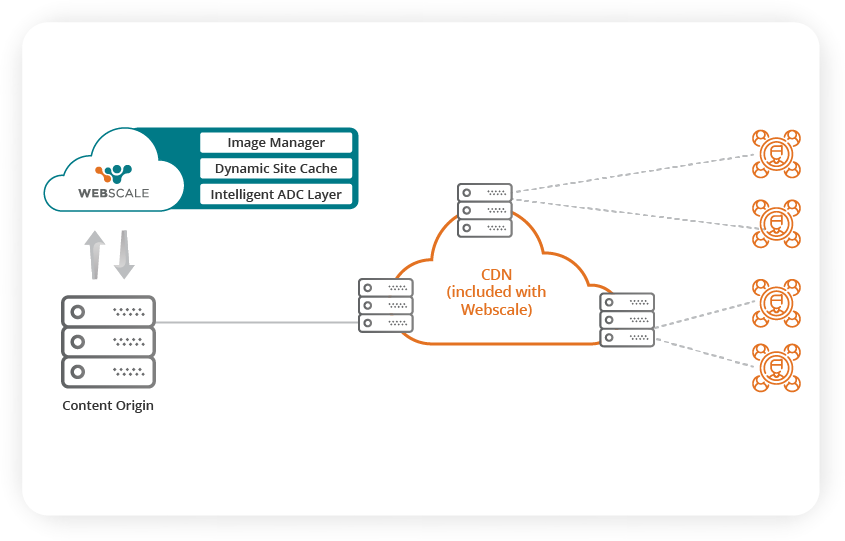 Intelligent Caching
The required intelligence for optimal caching comes from the Webscale patented software stack. With in-built intelligent caching in its data plane. Webscale uses advanced page and content optimization techniques, in real-time, to optimize web page asset delivery, reduce round trips and page size.
Dynamic Site Cache delivers lightning fast page loads for users when they visit a storefront for the first time, by allowing caching of HTML pages and content for anonymous sessions. With bots representing up to 50% of a typical website's traffic, Dynamic Site Cache ensures the application origin is no longer processing this traffic, significantly increasing the efficiency of the application infrastructure, improving performance and reducing operating costs.
Get Ahead of Core Web Vitals with Real User Monitoring (RUM)
Your site's Google search ranking now depends on customer experience as represented by speed optimization and page performance, and your mobile site now plays a big part in the indexing and ranking of your website. Core Web Vitals collect quality signals that impact the loading experience, interactivity, and visual stability of page content.
Webscale's Real User Monitoring (RUM) helps ecommerce merchants get ahead of CWV. Our RUM tag measures important page load metrics like LCP, FCP, TTFB, Domain Object Model Interactive, DOM Content Loaded, Page Load Time, and Ready State Interactive. These metrics are collected and published through our Customer Portal so merchants can track their progress with real-time reports.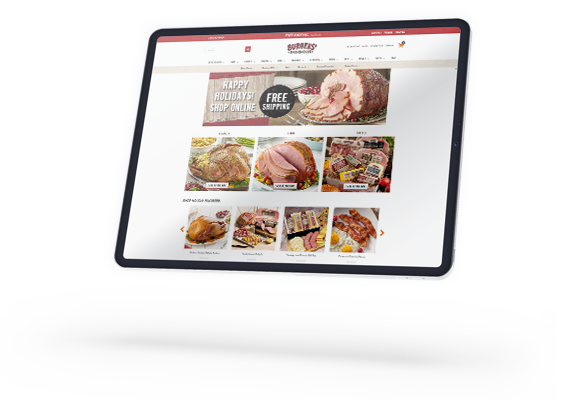 Image Management
Webscale's Cloud Image Manager automates image optimization and management for merchants, ensuring online buyers receive the right image for their specific device, every time, and ideally always from the cache closest to the end user. Cloud Image Manager compresses images and reduces bytes delivered, improving site speed and conversion rates especially for mobile users, while saving costs related to performing these tasks manually.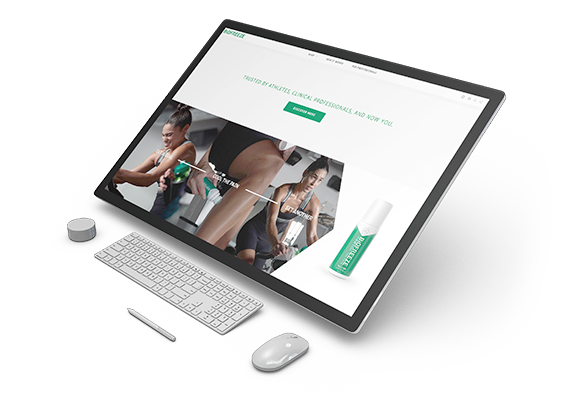 The Takeaways
Improve mobile and desktop performance, boosting conversions and delivering higher revenues with a fully integrated Image Manager
Use the content delivery network you want or are contracted with, or get one included with the Webscale stack at no cost to you
Access global delivery networks and premium functionality for pennies
Don't worry about the integration nightmares of CDNs or Image Managers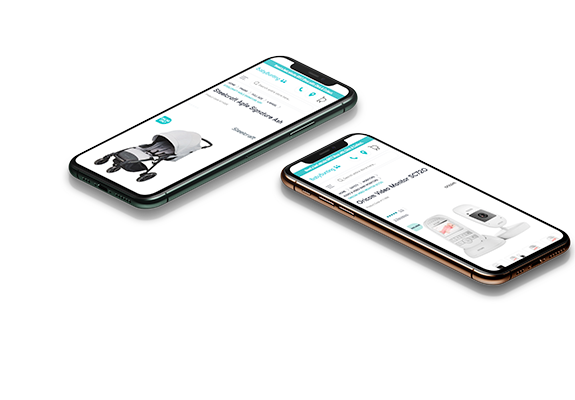 "With Webscale, we didn't see any slow down on the site, and we met every customer demand during the largest sale in Kuru's history."


Webscale Technology Differentiators
Our cloud-native technology stack is what sets us apart from traditional hosting providers. Read our tech guide to learn more.

Global Ecommerce Security Report 2021
We reached 1572 ecommerce professionals, both merchants and developers, to gather critical security insights and key learnings from the year that broke all records.

Corporate Overview
A little about us, our cloud hosting plans, products and why thousands of merchants choose to work with us.
"Webscale was a good move for us because of the capabilities they brought to the table to scale in and scale out based on demand."
Request a Demo

Schedule a 15-minute call with one of our ecommerce specialists