Amazon OpenSearch
Easily and Quickly Ingest, Secure, Search, Aggregate, View, and Analyze Data
How Does It Work?
Amazon OpenSearch Service makes it easy for merchants to perform interactive log analytics, real-time application monitoring, website search, and more. OpenSearch is an open source, distributed search and analytics suite derived from Elasticsearch. Amazon OpenSearch Service currently has tens of thousands of active customers with hundreds of thousands of clusters under management processing hundreds of trillions of requests per month.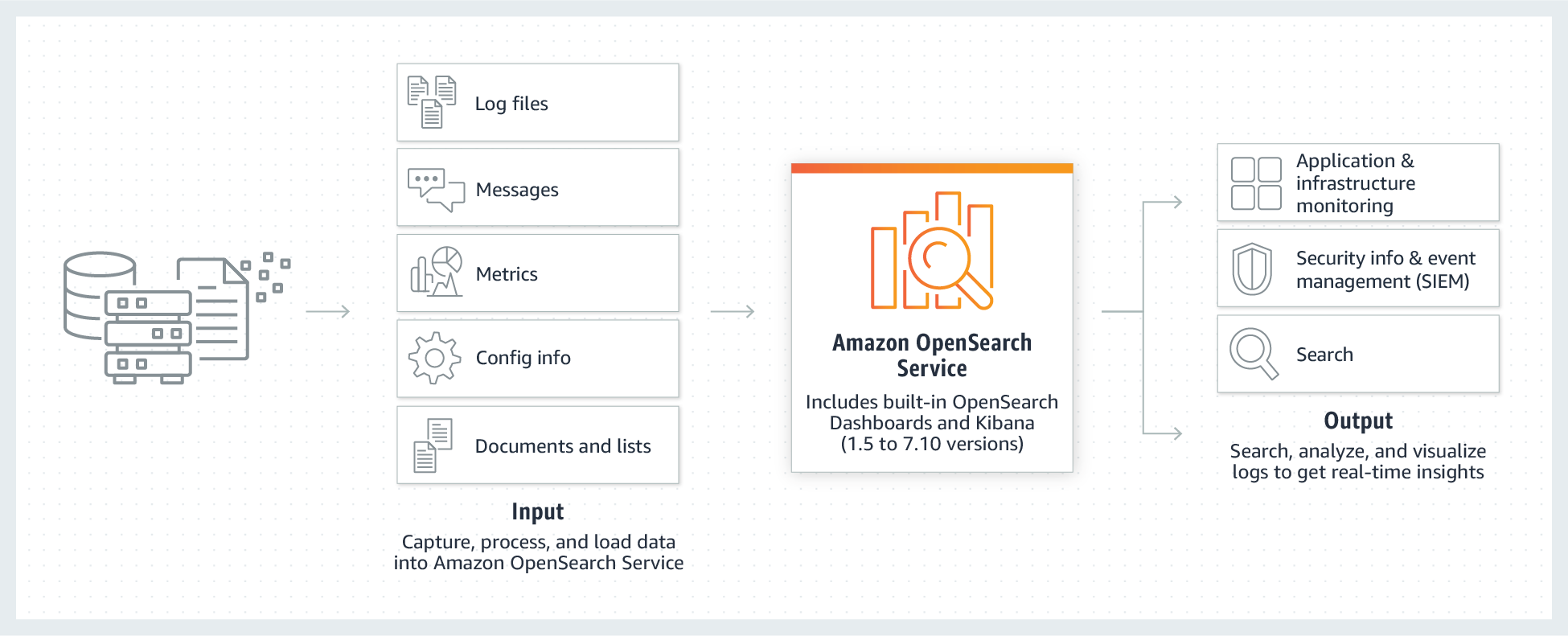 Benefits
Managed: Fully managed to enhance operational excellence while using a popular open source solution
Secure: Audit and secure your data with a data center and network architecture with built-in certifications
Observability: Systematically detect potential threats and react to a system's state through an open source solution for machine learning, alerting, and visualization
Cost-conscious: Optimize time and resources for strategic work
How Can Webscale Help?
With AI/ML-led automation and highly defined DevOps protocols, Webscale ensures the world's simplest cloud migration, code deployments and ongoing management. With thousands of applications migrated to the public cloud for leading brands, Webscale has implemented managed CI/CD across every layer of its cloud delivery infrastructure to help dev teams automate the testing and management of their web applications. Through extensive use of containers, Webscale can perform new code deployments with zero-downtime and the auto-provisioning system prevents human errors during deployments.
Manage entire application and network requirements as 100% software-defined infrastructure
CI/CD integrations with leading code repositories
Automated comprehensive application monitoring and control spanning performance and security features

Case Studies
Webscale has managed the end-to-end cloud migration for many global brands. To know more about digital transformation projects that we have delivered for our customers, please read our success stories.